Establishing Guidelines for Success
Every salon owner believes that their business is special. According to American Salon, this is what comprises 'salon culture,' which should reflect the core values and standards by which salons do business. It should reflect the salon and spa owners.
To complete this analysis, salon and spa owners need to take a self-assessment of what they believe and determine how their beliefs can be infused into their business plan and business structure.
However, it is important for owners to remember the overall goal is to create, maintain, and grow a successful business. Their success depends largely on the company culture in which their business operates.
According to TruPath, companies with engaged employees outperform companies that don't by roughly 202%.
Salon and spa owners need to ensure that their company cultures project three key features on a daily basis.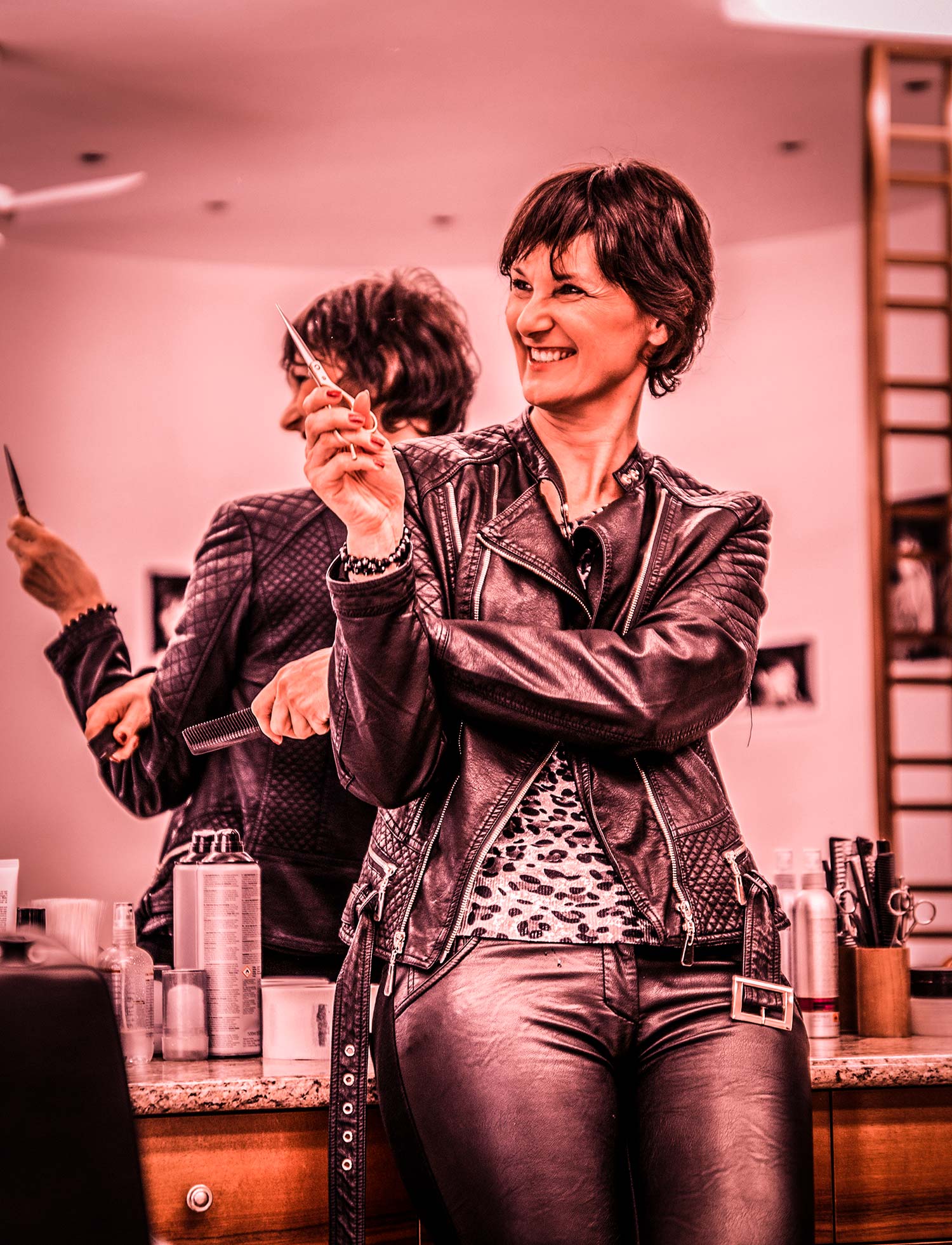 Respect Has to Be Fundamental
Every active contributor to the success of the salon and spa must be mutually respectful. That respect chain includes:
Salon and spa owners respecting their staff.

Staff respecting salon and spa owners.

Staff respecting each other.

Salon and spa owners, as well as their staff, respecting their clients.

Clients respecting salon and spa owners, as well as the staff.
Respect is a reciprocal process.
Salon and spa owners must establish that respect is required. Rules need to be established upon the business opening. Disciplinary actions need to complement the expectations and carry a disciplinary level equivalent to the rule broken.
The expectations need to be explained during staff onboarding and reviewed periodically during staff meetings and trainings. The rules should be placed in a visible location easily accessed by staff and clients.
Client-Focused but with a Balanced Approach
As part of their respect for clients, salon and spa owners need to allow clients to have a voice. Clients should be given the opportunity to be actively involved in selecting and voicing approval or dislike for services received.
At the same time, it is important that boundaries are drawn in the process of clients' exchanging information that doesn't allow clients to disrespect the owners or staff.
In an information exchange, salon and spa owners also need to ensure that in situations of disagreement between clients and staff, both parties are given equal opportunity to express themselves. This process allows the salon and spa owners to evaluate a situation in its entirety and from both perspectives. Salon and spa owners are mediators, equally weighing the concerns of their staff and clients. This allows them to make decisions that are fair and respectful to all parties involved, especially now as locations slowly begin to re-open.
Productivity Is Essential
Regardless of how respectful and customer-focused salon and spa owners strive to be, unless productivity is built into the business model and culture, the business will see little success.
Businesses may define productivity in different ways, but the bottom line is salon and spa owners must have a plan in place that, when executed, makes the business profitable.
Here a few tips to help with increasing productivity:
Employee Support, Motivation, and Recognition: Prioritize employees. According to the Department of Economics at the University of Warwick, employees who enjoy their work and the environment in which they work are more productive. In fact, they're

12% more productive

than typical employees. Employees should feel supported in their work, have access to training to continue honing their skills and remain current with industry changes and needs, and should be recognized for their job performance.
Scheduling: Put a scheduling process in place to make it easy for clients to schedule appointments conveniently. This can include allowing clients to make appointments via telephone, online, and if available, an app. Scheduling also involves ensuring enough staff are scheduled to accommodate clients.
No-Shows: Create a plan to

address openings in the salon and spa schedule

created by no-shows. Every no-show can be turned into an opportunity. These openings can be a good time to offer incentives to loyal customers, including allowing them to come in early for their regular appointment or offering discounts on services booked last-minute. It can also be an excellent time to bring in new customers, allowing salon and spa owners to introduce them to their company while getting to know them.
Pricing: Make sure pricing for services are transparent and that clients have clarity regarding those rates. If pricing charts are an option, place them in visible locations that clients can easily access. Also, be sure to include pricing information in all marketing material where feasible.
Purchasing and Tracking Inventory: Determine what products the business will use and promote. Keep track of inventory and only order when necessary based on inventory records. Staff will have the necessary products and tools to effectively perform their job responsibilities. Inventory can easily become an expense that puts a strain on a budget if it's not carefully monitored.
Conclusion
Company culture plays an important role in how smoothly a business operates and its success. Having a positive work environment creates staff buy-in and client loyalty. In the end, salon and spa owners, staff, and clients all benefit from a cohesive salon culture that strikes the perfect balance between salon professionals' and clients' needs.