The competition among businesses of all sizes has become more challenging as customers have more and more options to choose from and a better understanding of exactly what they want.
Your small and medium businesses need to find ways to set themselves apart from the competition or merchants will end up losing out.
To stay relevant in this aggressive market, merchants must listen to what their customers want and stay top of mind in the channels within which their customers are interacting. This does not have to be difficult or time consuming. Modern technology and artificial intelligence are rapidly improving the lives of small business owners in some very important ways.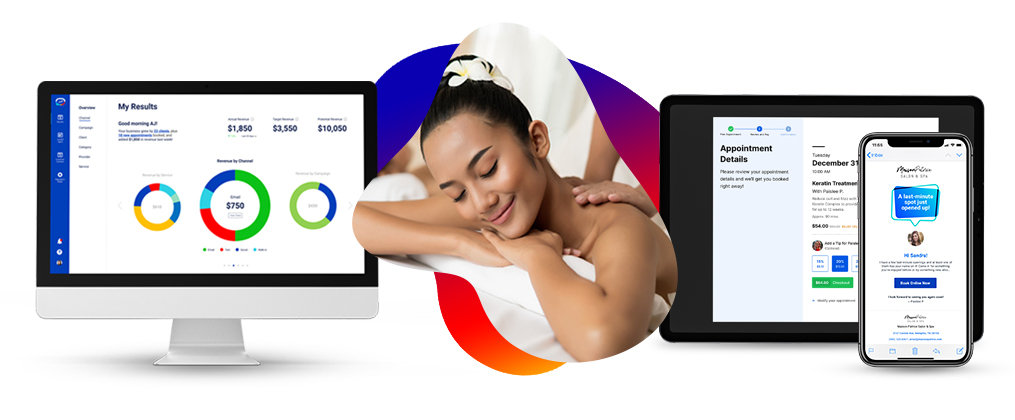 As the Merchant, you can benefit from AI Automation with a smart platform to run your business:
1. Clear and transparent ROI and a Guarantee that helps you perform. –
As a small business owner, you do not have time to plan out marketing campaigns, nor do you want to spend an annual salary on a marketing employee. As the Merchant, you have the ability to access business tools that help you engage with customers in a simple and compelling way with just one initial setup.
A Platform that provides a guaranteed ROI with a Dashboard to track your progress, using AI automation data to improve metrics over time, increase bookings and efficiencies
2. A truly automated customer experience, personalized, relevant and timely
Let your business stand out from your competitors by offering custom incentives based on their preferences and consumer patterns, incentivizing them to keep returning again and again. You never has to lift a finger. It's all tracked in the point of sale smart software platform you choose.
3. A centralized hub where you as a small business owner can see what your customers are saying about you and from which positive reviews can be posted on the web in real-time. –
With these simple and automated tools, you can truly feel what it's like to thrive again, and to enjoy the parts of running a business that brought your customers in to begin with.
One integration for your POS to explore REACH by Octopi, a world of new solutions for you!
Integrated with the world's largest and most advanced Scheduling Software Platforms, REACH.ai created a seamless solution for our partners and their customers to help keep the appointment book filled and staff productive. Join us for a personalized demo of Reach.ai, our A.I. Automated Customer Communications & Marketing Platform. If giving us a call is more your style, dial 888.796.5755 for the scoop on what we offer and what we've been up to lately. Thanks!