Tech talk that isn't complicated
Technological advances are all around us, and the internet has fundamentally shifted the way Americans connect with one another. Today, roughly nine-in-ten American adults access the internet and one-in-five access the internet strictly from their smartphones, with more than three-quarters of Americans accessing the internet daily and 26% of adults reporting that they are online almost constantly.
The surge in the use of technology is why you can now know who is knocking at your door, whether you're at home, at work, or on vacation, courtesy of advances in mobile technology and home security. It's why you can integrate smartphone apps into your vehicle's technology and entertainment center, safely and conveniently.
The same technology introduction is interwoven into and evolving across the business world as well. Studies show that technology opens the door for potential and business owners are recognizing that potential more and more. 
According to reports, 67% of small business owners believe that technology is the key to their businesses remaining competitive both in their niche market and against larger competitors. Additionally, 78% of small business owners believe that changes in technology have positively impacted their business.
By tapping into the potential technology offers, merchants can create an effective and efficient delivery system for services. The goal of the delivery system is to ensure your merchant's customers can access the services they need and want, when they want them, where they want them, and how they want to access them. As business owners, merchants can connect with their customers not only on a business level, but also on a personal level as well.
Let's look at several examples of how technology can help salons and spas get to know their customers better.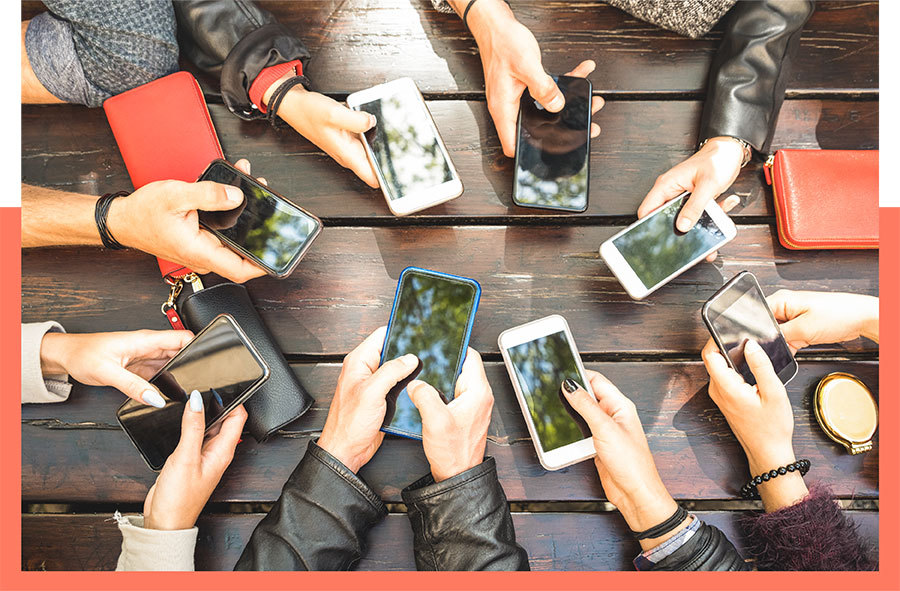 Real-Time Communication
Technology can help salons & spas communicate with their customers in real time. As technology has advanced, it has created a sense of convenience and instantaneous results. With respect to the business world, consumers have come to expect little to no wait time when it comes to completing transactions, getting information and receiving responses to questions or complaints.
Here are a couple of ways your merchants can take advantage of real-time communication.
Social Media: Using social media is one of the least expensive ways to maximize real-time communication. Social media platforms are ever increasing in their popularity with consumers. Not only do people use social media to keep in touch with family and friends, they also use sites such as Facebook, Twitter, and Instagram to follow their favorite companies and share both positive and negative experiences, as well as to engage with these companies online, subsequently sharing bits of information with the companies they interact with.
Website: Most businesses have a website. Incorporating email, live chat and text features can be a convenient way for customers to inquire about services, as well as convey their sentiments regarding those services. Salons & spas can use this information to deduce which services are most important to customers.
Look at the Numbers
Collecting and analyzing data is another way technology can help salons & spas get to know their customer better. Getting to know their customers better allows them to build and strengthen customer relationships and experiences, which are essential for their business to succeed.
Data can be used to track customers' purchasing behavior. This allows merchants to determine peak booking times, preferred services and salon professionals, and average customer spend. From customers' booking patterns, merchants can extrapolate data to determine how well or how poorly services are performing.
The information gathered about customers' purchasing behavior can then be used to ensure popular services are at the forefront of salons' marketing efforts. This data can also be used to determine any areas in which new services can be introduced to fill a void in what your salon or spa currently offers.
Using a Customer Relationship Management (CRM) System is Super Helpful
Customer Relationship Management (CRM) software can be instrumental when it comes to maximizing opportunities for salons & spas to get to know their customers. This software allows salons to manage customer communication, follow-up, make customer recommendations, and advertising sales, specials, and discounts in one centralized location. 
CRM software is a cost-effective, less labor-intensive way for salons or spas to continually stay in touch with their customers and nurture those relationships.
TIP: Hubspot is a great CRM that is easy to use and you can even get most of the features you need for free!
Wrap Up
Technology opens the door to many opportunities to help salons & spas connect with their customers in a variety of ways and on many different levels. These connections allow salons to forge relationships that are critical to meeting the needs of their customers, which in turn plays an important role in the longevity of their business.
Consumers want to do business with companies that take an interest in who they are and share their values. Utilizing technology to better understand customer behavior and needs can drastically speed up the learning curve for merchants when it comes to connecting with their customers.
Integrated with the world's largest and most advanced Scheduling Software Platforms, REACH.ai created a seamless solution for our partners and their customers to help keep the appointment book filled and staff productive. Join us for a personalized demo of Reach.ai, our A.I. Automated Customer Communications & Marketing Platform. If giving us a call is more your style, dial 888.796.5755 for the scoop on what we offer and what we've been up to lately. Thanks!