Every software created to fill a business' books depends on "smart communication" to automatically contact clients and notify them of upcoming openings.
With that said—some software is smarter (and more likeable) than others.
While many elements make up "smart communication," a big one is the ability to keep notifications non-invasive, so the recipient never feels spammed or harassed. That's an annoyance that leads to the dreaded "unsubscribe" or "STOP texting me."
Spam Isn't Smart, But REACH.ai Is
Three main components make up REACH.ai's capacity for non-invasive notifications. One is HOW to get in touch with specific clients; two is WHEN to contact them, and three is HOW OFTEN they want to be reached. By leaning heavily on these three metrics, REACH.ai's algorithm ensures that upcoming appointment notifications go out only to clients who are likely to welcome them.
"We don't have to think about it," says Bonnie Bonadeo of Intrigue Salon, who quickly linked REACH.ai with her business' existing software.
"But we are seeing results, and that's the most important thing. It took five minutes to set up, and within the first 24 hours we had hundreds of dollars coming in for appointments on our books that we didn't have to put any effort into."
Non-invasive communication is just one element that makes REACH.ai super effective for businesses that rely on booking appointments. Here's how it works.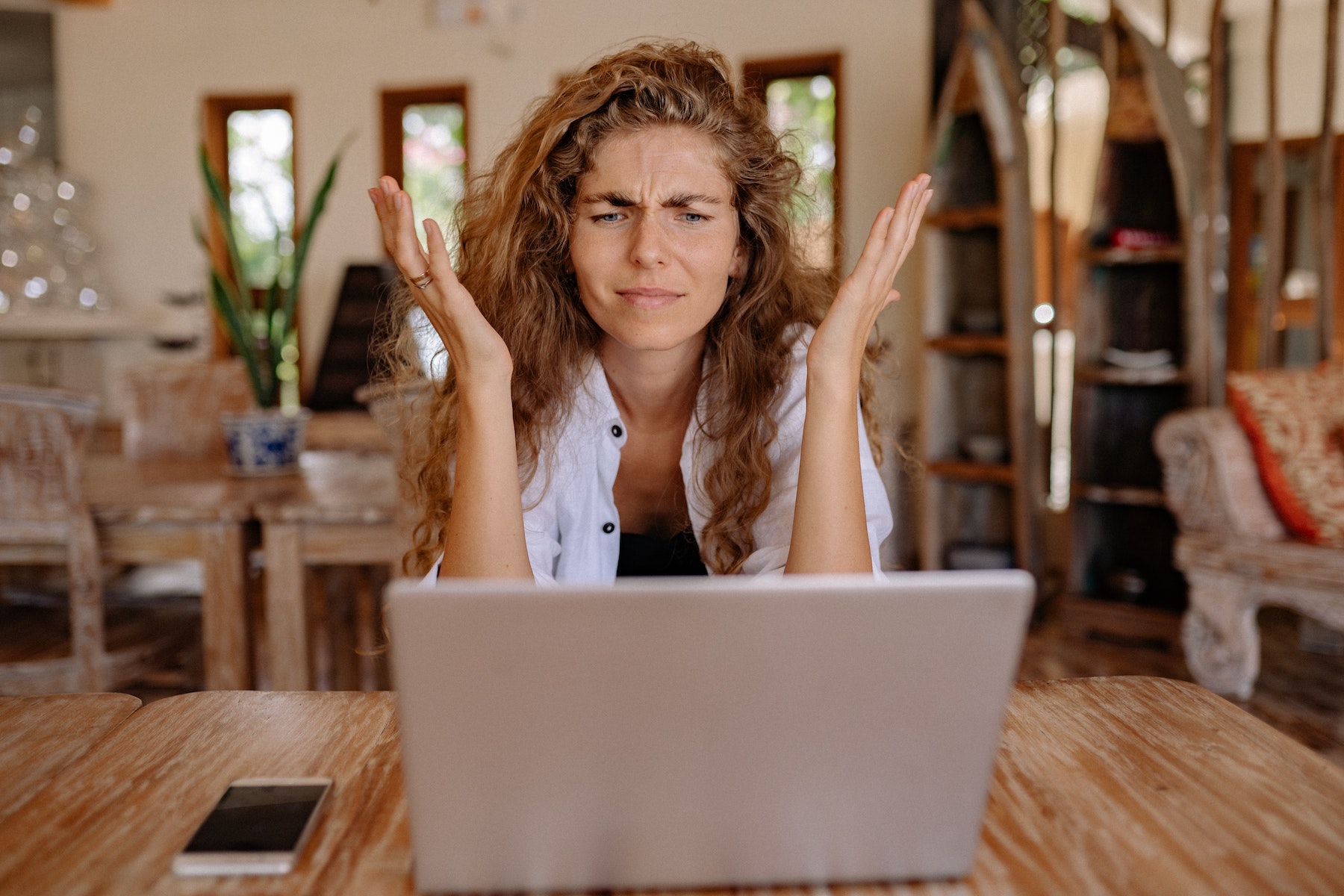 Spamming your clients is never a good business decision.
Photo: Yan Krukov, Pexels
How May We Reach You Today?
This one is crazy easy: Client preference! Would they rather be texted or emailed? It's so simple, yet a data point not used by many booking softwares. With REACH.ai, clients are asked what they prefer—texts, emails, or both. Their choice of medium is a big clue into how they like to receive information.
"Generally, texts are very succinct, extremely targeted to the point where we try and get everything they need to know into one sentence," says David Wood, who designed the REACH.ai algorithm.
"Whereas, email has a bit more room to be descriptive and get the customer excited about something new or something popular," he says. "The customer has to opt into these means of contact, and what they choose determines the best way to convey a message to them."
"It transfers really well to guest interactions because they actually open the emails," says Bonnie, of Intrigue Salon. "We've done thousands of dollars of bookings in one month that we didn't have to put any extra manpower or effort into."
Only Offer It When They Need It
Q: Who is most likely to want or need an appointment?
A: Someone due or overdue for an upcoming service.
Q: Anyone else?
A: NOPE.
Here's another concept that's relatively simple, but overlooked by booking softwares that take a one-size-fits-all approach. When you notify a client about upcoming openings for a service they don't need now, you're spamming them with information that's useless to them.
"We only want to contact someone if they're due or slightly overdue for a service, and they don't have an upcoming appointment," says Wood. "The algorithm makes a prediction if a client would match with an upcoming opening, and will only send a notification if they are due in plus-or-minus seven days, or if they are overdue."
Cadence: It's Not Just For Music
Completing the "non-invasive communications" foundation is cadence: In this instance, the number of times REACH.ai will contact a client per week, month, or year.
"The cadence is based on their past interactions," Wood says. "The more the client opens and clicks it, the more they're going to get similar notifications in the future. But if they're only interacting with it a little or not at all, we continuously reduce the number of sends."
Bonnie Bonadeo, of Intrigue Salon, confirms REACH.ai's "non-invasive" feel is a huge part of its success. "Sometimes marketing for salons can come across as cheesy or ineffectual," she says. "But this is personalized and customizable."
Any business owner can log onto their REACH.ai dashboard to see how much revenue the software has generated in real time. "You can look at our numbers," Bonnie says. "Last month we did over $11,000 through REACH."
"To have something that simple that's bringing in $11,000 a month, that I don't have to think about? By all means, take my monthly subscription fee!" she laughs. "It's a very inexpensive way to have consistent results through marketing."
Want to set up a free demo with Reach.ai? Click here to get started.