For businesses like yours that run on appointments, filling open spaces in your books is THE most effective way to immediately make more money, using only the resources and staff you already have.
The challenge comes in how to fill those "white spaces," non-productive dead zones that can loom ahead on your books, or pop up unexpectedly when someone cancels.
Though many technologies do that—many of them built into existing business software—none have the success rate of REACH.ai. Its razors'-edge algorithm uses artificial intelligence to predict which of your customers are most likely to say yes to upcoming openings, alerts them that the openings are available, and makes it quick and easy for them to book.
It only took 22 days for REACH.ai to prove its worth to busy spa owner Simone Goode of GoodeLiving. "We've already reached $500 so far from Reach. That's an amazing benefit and it pays for itself," she says.
"In 22 days, Reach has already sent out close to 200 outreach correspondences to my customers," she says. "As someone who is independent, that's something I couldn't possibly do by myself."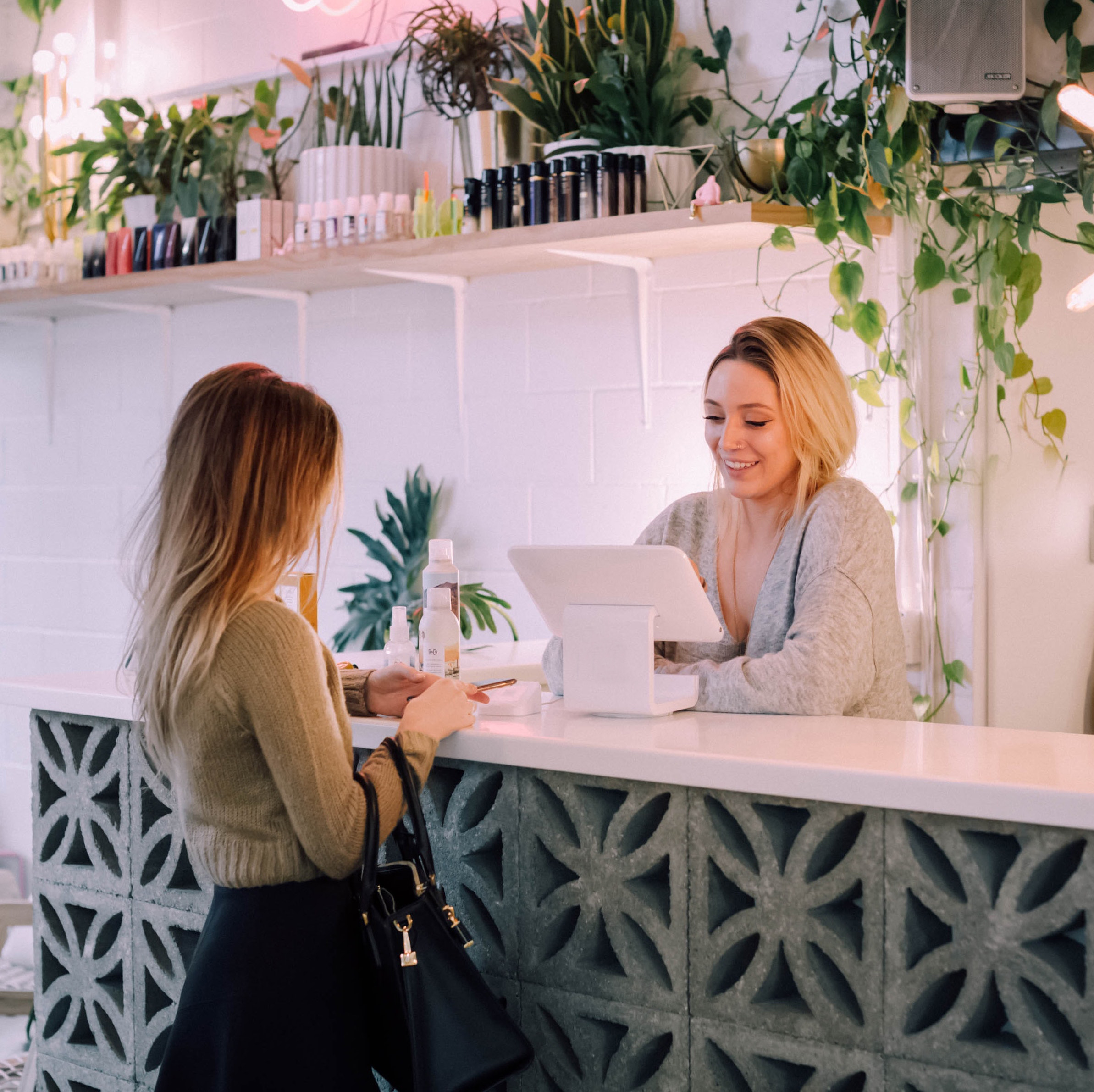 REACH.ai matches customers with openings on your books using AI technology.
Photo: Christiann Koepke, Unsplash
How REACH.ai Works: The Ultimate High-Tech Matchmaker
REACH.ai's technology monitors both merchants and customers 24/7 with a patented matchmaking algorithm unlike any other appointment-filling software out there.
On the merchant side, REACH.ai scans for open appointments coming up soon, focusing on time slots and days of the week that tend to have the most white space. Though all openings are in the mix, the technology puts special priority on scanning for customers who would match with the harder-to-fill time slots.
For businesses with stubborn blocks of white space during specific times, that aspect is gold.
"Having Reach fit people into the schedule where normally we wouldn't be able to—the stylists are definitely a lot happier about it," says Evan Samer of Paramount Pampering salon. "Since starting to use Reach, we've noticed that these missed opportunities show up a lot less, because Reach has been able to fill those spots for us."
Knowing the Customer: Reach's Secret Sauce
The customer side is where REACH.ai really stands apart. Its specialized algorithm dives deep into your customers' service history, calculating multiple data points that include:
Timespan between services
Categories of services received
Specific services received
Providers they've seen
Days of the week they've had appointments
Times of the day they've had appointments
Average appointment duration
When REACH.ai scans your customers, they are prioritized in order of who is most likely to say yes to upcoming appointments, based on past behavior and if they are due (or overdue) for a visit.
The software then alerts top-matched customers about your available openings via text or email, depending on the client's preference.
"It's a lot more efficient for our front desk; a lot less phone calls they have to make, and their job is kind of done for them as well," Evan says. "It's a set-it-and-forget-it type thing. When you're super busy, the less you have to worry about is always better."
Though business owners CAN "set it and forget it," REACH.ai's algorithm developer, David Wood, says they shouldn't forget about it entirely. "We definitely want merchants to look at the dashboard frequently to see how much new revenue Reach is generating," he says.
"Nobody ever has to wonder, 'Is this software worth it?' You can see your return on investment at any time, and that's when you know how much revenue you're making now from what used to be missed opportunities."
Want to set up a free demo with REACH.ai? Click here to get started.