The proliferation of technology creates an illusion that personalization is dead, and that anonymity prevails.
This assumption is a dangerous one and should be approached with care. In fact, as the ability to securely store more data increases, so do the expectations of customers that merchants know them and anticipate their personal needs.
According to a study by Accenture, 91% of consumersare more likely to shop with brands who recognize, remember, and provide relevant offers and recommendations.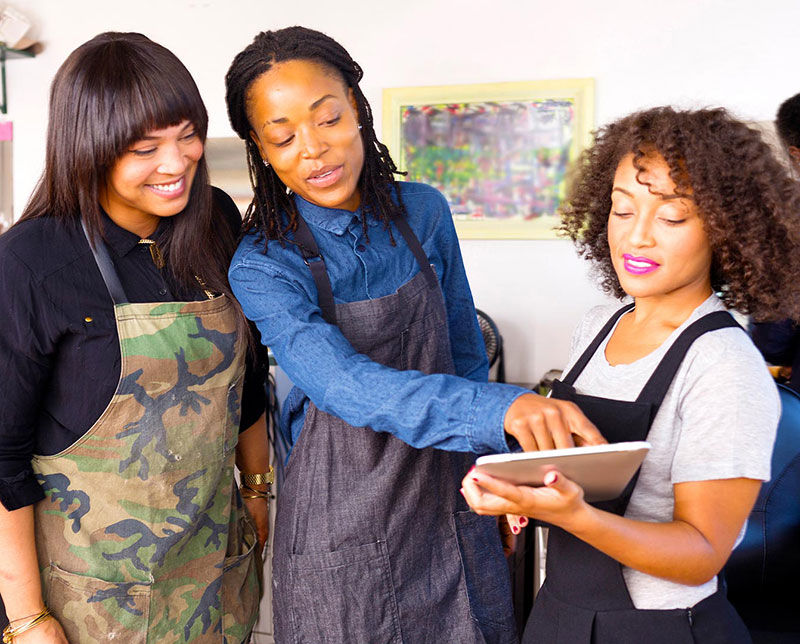 That number speaks volumes to the absolute necessity of more personalization and more meaningful communication, rather than less. Ironically, that heightened level of personalization requires technology in order to be achieved.
Technology gives you an incredible amount of power to interact with your customers in the right ways at the right times, and that means you will be held accountable for using that power intelligently and responsibly. This is not the era of mass mail, generic ads or meaningless spamming. We are now in an era of super-personalization. Each customer has a distinct voice and expects that voice to be heard in a way that no one human can accomplish.
You can't sift through the mountains of data stored in your point of sale to understand who visited your salon and or spa that day, week or month, how many times they came in, what they purchased, how much they spent and what their sentiment was regarding their experience. That kind of data would take a single human a life time to track and understand.
Yet, that is precisely the kind of information you must know about your customers and must use to keep that customer interested, loyal and happy. The only way a small to medium sized business can hope to compete and remain relevant is by harnessing the power of a robust consumer data platform that can intelligently store and interact with individualized customer information.
These consumer data platforms are becoming more and more sophisticated with continued growth and enhancements in machine-learning and artificial intelligence technologies. Such solutions enable you to offer highly personalized customer experiences with minimal time and effort spent.
It may seem counterintuitive that more technology would be the answer to greater personalization, but each individual represents innumerable unique data points that can only be truly understood and interacted with at an algorithm-based level. The best part is that this technology is extremely affordable and can start doing these tasks for you! More to come in future posts!

REACH.ai creates seamless solutions for our partners and their customers. Join us for a personalized demo of Reach CDP, our Connected Customer Data Platform. If giving us a call is more your style, dial 888.796.5755 for the scoop on what we offer and what we've been up to lately. Thanks!