Slow days are a morale killer...
As self-care is being pushed to the forefront of overall health, salons and spas are in a unique position to not only provide needed and necessary personal health services, but to truly impact lives. However, salon and spa professionals can only accomplish this goal if they are available to see the many clients wanting to book their services. 
Peak appointment times for salons and spas, according to Bankrate, are usually evenings and weekends, which can be a buzz of energy. Booths are full as stylists and other salon and spa professionals are providing much-needed services to their clients. It's noisy and exciting, but off-peak times can be a different story. Mornings and midweek bookings are often slower-paced and can cause professionals to lose money, especially if they are paying a booth rental. Shifting bookings to those off-peak times not only helps the salon to fill appointment times that often go unbooked and, therefore, are a source of lost revenue; but aid salon and spa employees in generating new client relationships and increasing their earnings as well.
Encouraging clients to shift their appointments to off-peak times can be beneficial for them as well. It allows them the opportunity to engage with their salon professional in a more relaxed atmosphere and provides an overall better customer experience.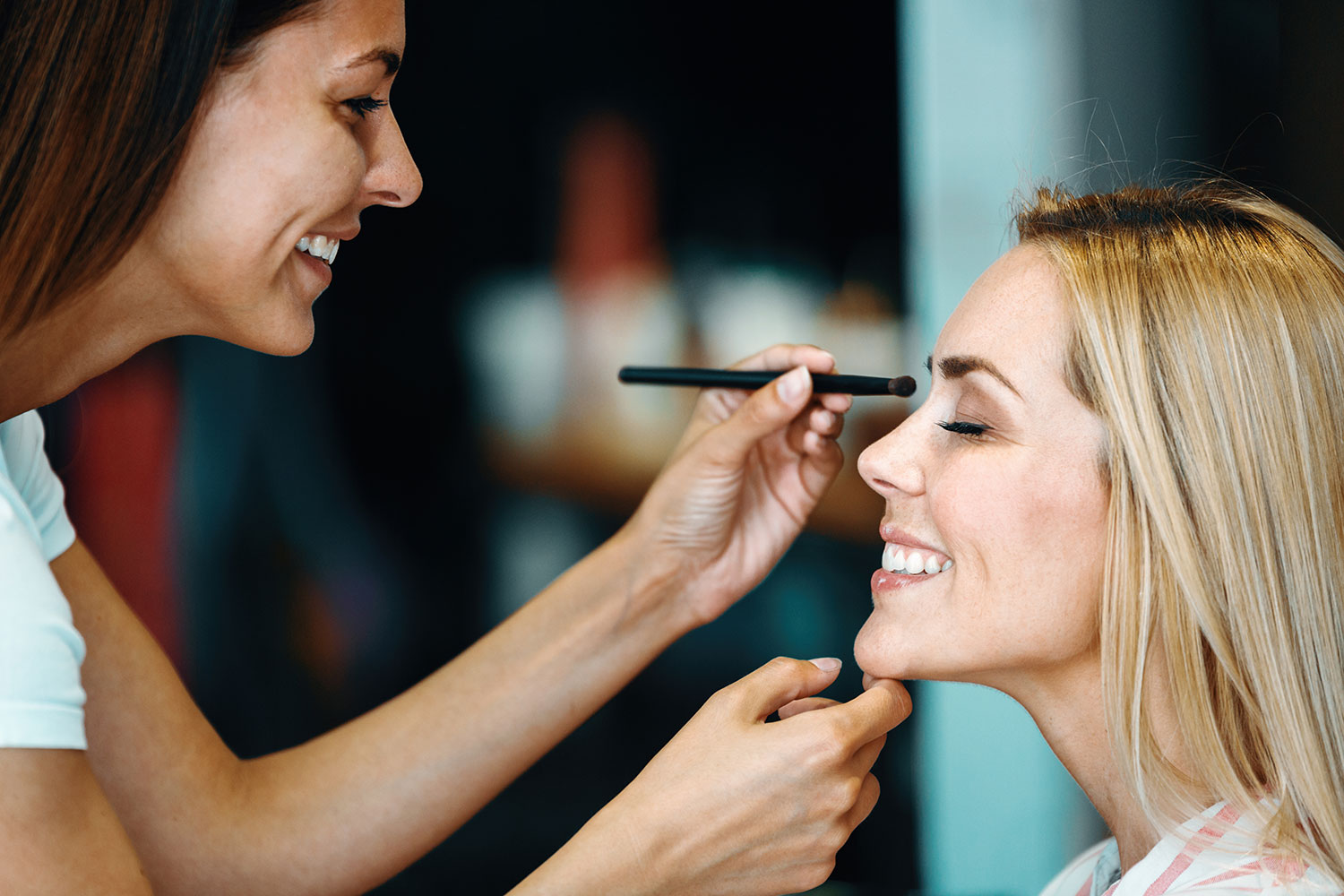 Understanding Your Market
The first thing to think about when understanding your market is your physical location. Are you located in a business park or high-traffic business? If so, you can market lunch-hour bookings during the day to increase appointments during off-peak hours. You can target these clients by offering corporate packages, lunchtime or after-work "happy hour" discounts, or even group incentives. This can be easily done through an automated marketing tool, which allows you to target a specific group of clientele and offer curated incentives during certain hours of operation. Entrepreneur.com even suggests that you go so far as to alter business hours of operation according to the traffic that location receives.
Loyalty Programs
Loyalty programs are an excellent way to ensure repeat customers. This program can offer discounted rates for off-peak bookings as well as a referral incentive, which can also be managed through an automated marketing tool. This not only gives you a steady client base, but also provides an email list from which to develop new client relationships which may result in filling off-peak bookings.
Online Presence
In the age of social media, having a visible and engaging online presence is incredibly important. You should keep your business information up-to-date on social media platforms and according to Medium.com, including a booking engine right on your webpage will make booking easy for your customers. You can offer special online-only discounts or off-peak bundles, like a "Tuesday Morning Tune-up" package, to bring in social media followers during off-peak times.
Takeaways
Shifting bookings to off-peak time slots is a great marketing strategy that benefits salons, professionals, and clients. Salon and spa professionals have the opportunity to engage in more authentic experiences and provide better service during these times because there is less hustle and bustle, so they are better able to individualize attention. A strong marketing strategy for targeting low-cost of acquisition channels, like social media followers and members of the loyalty program, in addition to a targeted automated marketing strategy through an integrated POS and booking platform will help drive off-peak bookings. It is also a opportunity to increase your profitability on typically slow days, which your stylists and service providers will appreciate!
Integrated with the world's largest and most advanced Scheduling Software Platforms, REACH.ai created a seamless solution for our partners and their customers to help keep the appointment book filled and staff productive. Join us for a personalized demo of Reach.ai, our A.I. Automated Customer Communications & Marketing Platform. If giving us a call is more your style, dial 888.796.5755 for the scoop on what we offer and what we've been up to lately. Thanks!