Marketing Misfires That Could Leave Customers Unimpressed
This post is the second in a three-part series to help merchants figure out if their marketing efforts are effectively drawing in customers; if not, why customers may not be responding to their marketing efforts; and how to fix their marketing strategy so they are reaching their target audience and converting leads into salon bookings.
The first post in our series outlined what signs merchants should look for to assess whether their prospective customers are connecting with their marketing efforts.
In this post, we discuss the reasoning behind why merchants' marketing efforts may not be resonating with their intended audience.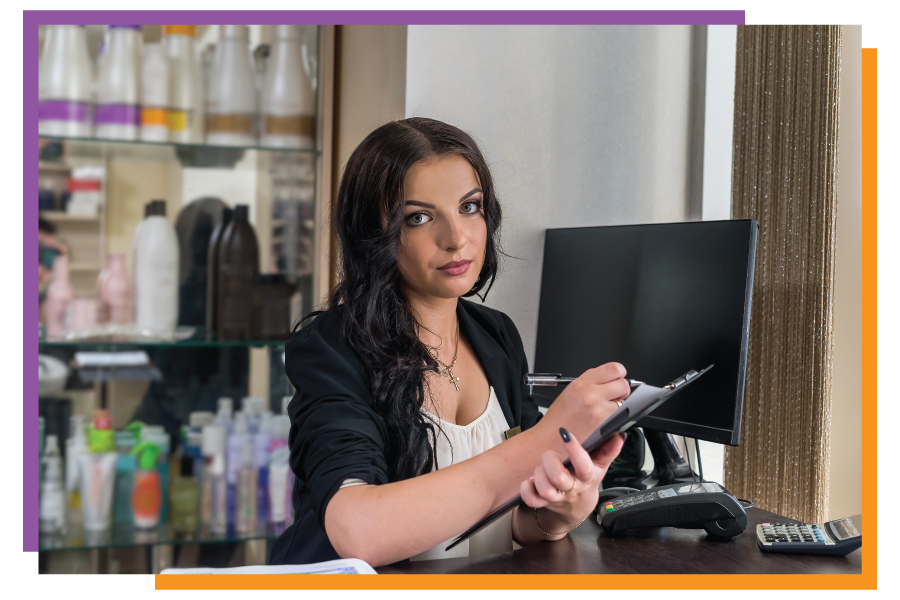 Their Strategy Isn't Working
Your merchant's marketing strategy could be failing for any one of several reasons: either they didn't have a marketing strategy to begin with, the one they have is poorly constructed, or your merchant isn't following through on their strategy.
They don't have defined goals. It is not enough for a merchant's marketing strategy to include where they will place ads and how much they want to spend on advertising. Merchants must set clear and specific goals for what they want their marketing efforts to achieve, and they must document their strategy. A 2018 CoSchedule study showed that goal-setting accounted for a 429% higher likelihood of marketing success. If your merchants do not have defined goals for their marketing strategy, they are going to miss the mark every time.
They aren't measuring their efforts. It is impossible for your merchants to know whether their marketing efforts are working if they are not measuring the return on investment (ROI) of those marketing efforts. While measuring marketing ROI (MROI) can be difficult, defining and tracking key performance indicators (KPIs) gives your merchants an idea of what aspects of their marketing strategy is working and what needs to be adjusted. As Peter Drucker once said, "What gets measured gets improved." Therefore, if your merchants are not taking stock of their marketing efforts, they have no way of knowing where they need to improve, only that they are not seeing the results that they want.
They haven't done any research. If your merchants have developed their marketing strategy without conducting some form of audience research, it is likely that their marketing efforts are not connecting with their intended audience because your merchants don't know what their customers want to see. In order to understand what their audience wants, merchants must ask them. This can be accomplished in several ways, including utilizing surveys to get a pulse check on customers.
Their Website Is a Dead End
Customers have made their way to your merchant's website.
Now what?
Is their website easy to navigate or is it clunky and not so user-friendly?
Is there someplace for users to submit their contact details for more information or to book an appointment displayed in a prominent location on your merchant's site, or is it a jumbled mess?
Directing customers to your merchant's website is fantastic, but if the website is difficult to use or doesn't clearly point customers in the right direction, your merchants are unlikely to capture qualified leads.
Some common website misfires include:
Too much jargon

No or unclear call(s) to action

There's no focus

Poor image quality

Hard-to-read text

Cluttered and/or outdated

Missing or hidden essential information

Slow to load

Lacking in content and/or content is unengaging

Not mobile friendly

Booking or payment platform malfunction
Content optimization is also more important than ever. In 2018, 52.2 percent of all website traffic was conducted on a mobile device, and users are now more likely to open emails on their mobile device than on a desktop. That means that clunky, difficult-to-use websites and emails that display incorrectly on mobile devices are more likely to be disregarded by potential clients. If your merchant's website or emails are not properly formatted or optimized for mobile viewing, it could be detrimental to their marketing efforts.
The Fortune Is in the Follow-Up
Let's say a potential customer fights their way through a cumbersome website and manages to submit their contact information, but your merchants can't close a sale if they never follow up on the lead, or if their follow-up process is ineffective. It is important that merchants and their staff know that everyone is a part of the sales team. Every staff member in the salon should be properly trained in sales, lead generation, and follow-up techniques.
Timeliness is perhaps the most crucial factor in following up on a lead. Reaching out to a prospective customer within 60 minutes of receiving the lead increases the chances of having a meaningful conversation by seven times, and meaningful conversations have a higher likelihood of booking. Likewise, setting an intention and preparing a script before reaching out to a prospective customer provides direction and clarity for the communication, thereby increasing the likelihood of booking that client.
If your merchants are seeing leads come in but are falling short on conversions, they may not effectively be reaching out to their prospective customers to secure new appointments.
Next Steps
These are just a few marketing mishaps that could be causing confusion for customers, resulting in missed opportunities for salon owners to capture and close leads. The customer experience begins before a prospective client ever sets foot in your merchant's salon. It begins with a salon's marketing and how easily they connect with their clientele. In our final post in this series, we'll discuss exactly what steps salon owners can take to repair their ineffective marketing strategy and draw more clients into their salon.
Stay tuned for the next installment.
Integrated with the world's largest and most advanced Scheduling Software Platforms, REACH.ai created a seamless solution for our partners and their customers to help keep the appointment book filled and staff productive. Join us for a personalized demo of Reach.ai, our A.I. Automated Customer Communications & Marketing Platform. If giving us a call is more your style, dial 888.796.5755 for the scoop on what we offer and what we've been up to lately. Thanks!