Hello? Are your Customers There?
Without marketing, it is highly unlikely that consumers would even know their salon existed, let alone that it would experience any kind of substantial growth. Marketing can take different forms, the most traditional of which is paid advertising, either through print or digital channels. Also included under the umbrella of marketing are things like social media and engagement marketing.
Unfortunately, customers are not always receptive to a business's marketing efforts. This can be problematic for merchants, as it results in stagnation and lost revenue.
This post is the first in a three-part series to discern whether merchants' marketing efforts are effectively grabbing consumers' attention, why customers may not be responding to their marketing efforts, and how to fix their marketing strategy so they are reaching the right people in the right ways.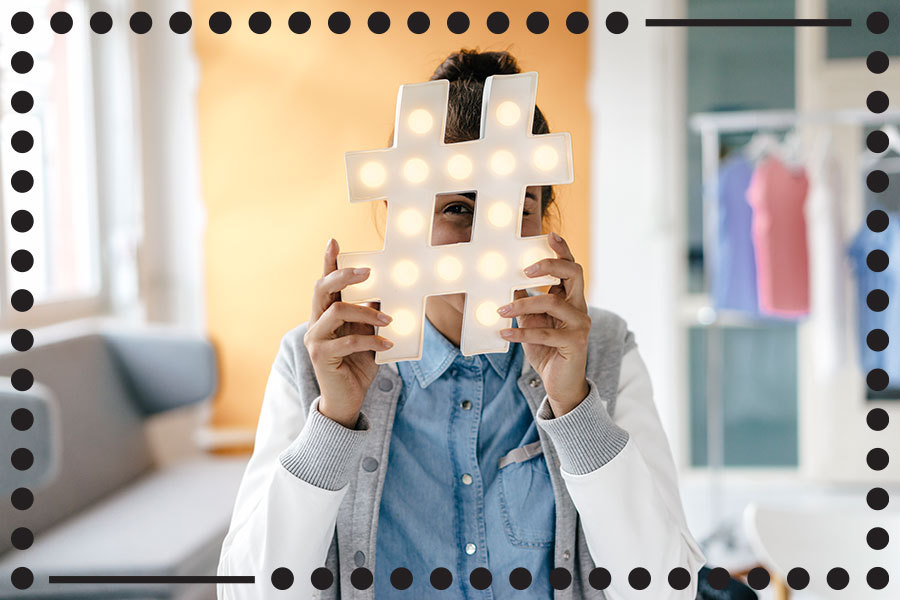 Email Subscribers Aren't Moving to Your Website
Even in a world overrun with social media, email marketing is as relevant as ever, with 61% of consumers preferring to be contacted by brands via email.
The first step in evaluating a merchant's email marketing performance is to look at the size of their email subscriber list. While sheer number of subscribers is not an indicator of consumer response to marketing efforts, a steady or exponential growth in new subscribers or a stagnation in new opt-in subscribers can be an indication of overall email marketing success.
Beyond changes (or lack thereof) in subscribership, important email metrics to track are open rate (the number or percentage of people who open, and hopefully read, your emails) and click-through rate (the number or percentage of people who click-through to your website from your email, and hopefully turn into conversions). These metrics show that consumers are interacting with your emails, which is far more important than the number of people simply receiving them.
You're Not Connecting on Social Media
Social media is where your merchants get to create dialogue and build relationships with their customers and humanize their brand. It is also a place where merchants can share their knowledge and provide useful information to their clients in an informal setting.
There are several metrics by which merchants can gauge their reach on social media:
Followers: The more followers your merchant's Facebook page has, the more opportunities they have to engage with users.
Impressions: This is the number of people who see your merchants posts, even if those users aren't engaging.
Click-Through Rate: Just like with email, this is the number of people who are following links from your social media posts back to your website.
Post Likes: The easiest form of social engagement.
Post Shares:

Neil Patel

, co-founder of Neil Patel Digital and one of the top 10 marketers according to Forbes, says, "Great content gets shared. If people are reading your content but not sharing it, then you're not producing quality content and your marketing is failing. Period." Sharing content is a much more active form of engagement, so if your followers aren't sharing, they're likely just passively scrolling by without really reading or taking in your content's message.
Comments: This is the most direct form of engagement and gives merchants the best opportunity to create a conversation and get to know their audience.
If your merchants aren't seeing a healthy combination of these metrics play out on their social media channels, it is a sure sign that their marketing efforts in those areas are not effective.
Your Website Traffic Is Inauthentic
Website traffic is a bit more complex than simply how many sessions (user interactions) your site has. Engaging the right kind of traffic – people who are actually interested in your brand – is much more crucial. This type of traffic can be measured through unique visits (the number of new users visiting your site) and pages per session/time on site. These metrics show that your content is reaching more new people and that they are interacting with more than just the landing page they were directed to. They are exploring your site and investing time reading what's contained there.
Users Aren't Engaged
Ultimately, when users aren't engaging with your website or content, or the engagement is superficial, your marketing isn't resonating with your end-user, in this case potential customers. In our next post, we'll discuss reasons why this might be the case.
Stay tuned for the next installment.
Integrated with the world's largest and most advanced Scheduling Software Platforms, REACH.ai created a seamless solution for our partners and their customers to help keep the appointment book filled and staff productive. Join us for a personalized demo of Reach.ai, our A.I. Automated Customer Communications & Marketing Platform. If giving us a call is more your style, dial 888.796.5755 for the scoop on what we offer and what we've been up to lately. Thanks!