Don't give up, there are Automated solutions!
Many beauty and wellness business owners have had to become experts at business management, finance, human resources, sales, and any number of other roles that may have fallen into their laps throughout their entrepreneurial journey getting to 2023.
Adding marketing into the mix is often an afterthought at best. When it is considered, the breadth of what marketing entails can be overwhelming and can actually leave business owners hesitant to make any decisions at all.
In fact, 40% of beauty and wellness companies report that a lack of expertise and know-how are the main reason they have not pursued a marketing automation solution.
The Scheduling Software Platform cannot alone run the business for a merchant, but it can play an integral role in making life a lot easier and in providing some insight into the best marketing automation options.
Additionally, with all of the data collected through the Scheduling Software, the huge task of understanding the target audience is already well under way. Since it costs five times as much to attract a new customer than to keep an existing one (Invesp) the larger portion of marketing efforts should be focused on those customers who are already stored in the Point of Sale.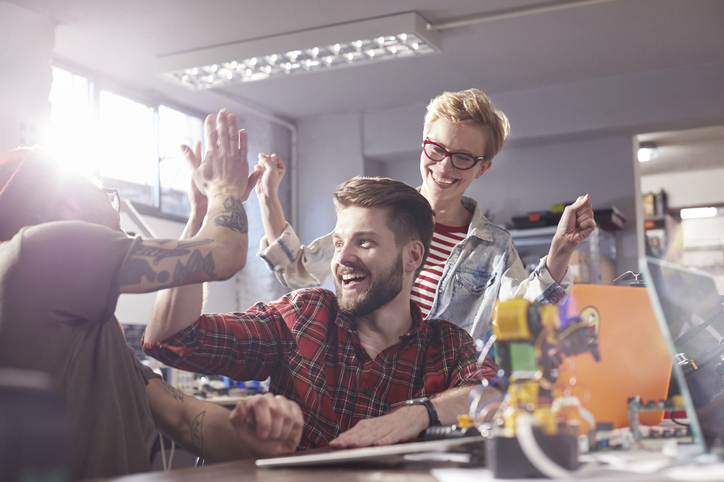 An automated solution can take that valuable existing-customer data and turn it into clear and straightforward results, making automation even more important and valuable to those merchants suffering from marketing paralysis and lack of expertise.
As the POS, here are a few features to look for when choosing an automated marketing solution with which to integrate.
1. Ease of Implementation 
According to the Adestra "State of Marketing Automation Benchmarks for Success" 64% of businesses hold ease of implementation as the most important criteria when choosing a marketing automation platform.
With lack of expertise and know-how acting as inhibitors, it is extremely important to make implementation as simple as possible. First impressions are everything, and a bad experience in set-up can turn a merchant off a tool forever. In order for the platform to bring in the most incremental revenue for the POS and the most value for the merchant it must make that crucial first impression.
2. Time Saving Functionality 
As has been established, merchants do not have time to learn another tool. If they did have time, automated marketing tools would not be their concern. Any additional tools they adopt must easily integrate into their business and be simple and intuitive to use. If the tool is a quality one, then it will save the merchant enormous amounts of time while also increasing revenue.
3. Clear and Relevant Reporting
In order to prove itself effective an automated marketing tool should be able to provide pertinent information to the merchant in an easily interpreted format.
So many tools come with complicated dashboards upon which massive amounts of erroneous details are posted. To the inexperienced eye, these dashboards can be overwhelming and off-putting. The tool should not require that an additional person be hired simply to sift through data for the valuable facts. Merchants who lack marketing experience need to be able to easily and quickly see what campaign ran, the percentage of people who redeemed a given offer and how much money was made from that offer.
4. Proven Effectiveness
An effective A.I automated communications tool will not only increase revenue. It will also increase customer engagement, which improves the lifetime value and long term relationships of each customer. This ties back to the statement earlier in this piece noting that it costs 5x as much to attract a new customer versus keeping an existing one. Therefore it is crucial that a tool be able to engage that goldmine of existing contacts within the scheduling software platform. The effectiveness will be revealed in the reporting and in the increased frequency of consumer visits.
"According the "State of Marketing" report from Salesforce, 67% of Marketing Leaders currently use a Marketing Automation Platform.
Integrated with the world's largest and most advanced Scheduling Software Platforms, REACH.ai created a seamless solution for our partners and their customers to help keep the appointment book filled and staff productive. Join us for a personalized demo of Reach.ai, our A.I. Automated Customer Communications & Marketing Platform. If giving us a call is more your style, dial 888.796.5755 for the scoop on what we offer and what we've been up to lately. Thanks!