Consider how much money salons, spas and fitness facility merchants lose with every vacant time slot that goes unfilled. The number adds up quickly and can be devastating to a merchant's business over time. The inefficiency of scrambling to fill appointments on slow days is taxing on business owners and managers.
According to an MGMA research and analysis report, About 44% of respondents said patient no-shows are the biggest challenge in their medical practice and this can be applied to the salon and spa space as well.
If your merchants are not using an automated vacancy and/or yield management tool with their scheduling software, then they are losing money. An integration to the correct tool should be seamless, easy to use and should show immediate results.
Here are 7 features to look for when choosing an automated vacancy and yield management tool.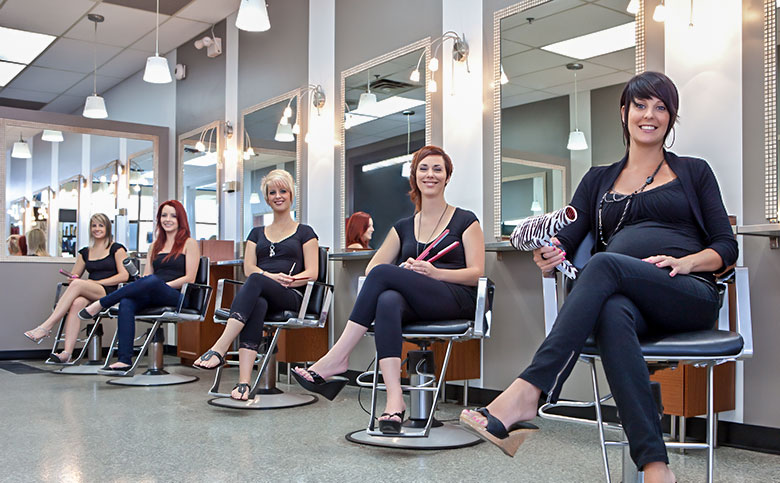 1. Do the A.I. software understand the salon and spa verticals and are they willing to work with your Scheduling Software Platform to provide the best service? 
It is important to work with a company that understands the nuances of the salon and spa business as well as the Point of Sale and the importance of a seamless and simple integration. (Contact us to work with our experienced and knowledgeable team)
2. Does the tool automatically scan for openings in the merchant schedule? 
Any A.I. text and email tool must be able to scan the appointment book in real-time to ensure no double bookings can occur. This tool is meant to make the merchant's life easier, not more complicated.
3. How does the software promote openings?
In addition to recognizing a vacancy, the tool must have the ability to promote that vacancy to those customers who are most likely to fill the seat. This can occur in multiple ways.
Does the tool allow the merchant to customize price reductions based on proximity to the appointment time? Automatically sending "deals" to a certain customer segment is a highly effective method of filling empty seats.
According to data from 2022 Customer Engagement and Loyalty Statistics 53% of consumers always look for sales or promos before buying online, and 88% will try a new retailer or brand because they've found an offer.
4. Does your A.I. software effectively shift overall client booking behavior over time? 
If used properly, the right tool should allow the merchant to eventually train customers to start considering those less traditional days and times. This in effect increases bookings during off-peak times while relieving some of the density packed into normal peak times.
5. Does the tool allow the merchant to promote new employees and services? 
New stylists, for example, may not have the issue of last-minute cancellations, but they may be struggling to fill their seats at all. This should not require yet another tool, or additional effort on the part of the employee. With the right integration, the same tool that fills last minute vacancies and alters booking behavior, should also have the functionality to promote changes as well.
6. Does it allow customers to book their own appointments in their own time?
According to data collected between April and June of 2018 from online booking software, nearly half (47%) of salon appointments were booked online and 76% of those were booked via mobile device, revealing that customers want the freedom to book on their own time.
Merchant scheduling tools must be able to give customers that freedom or they will find someone who can.
7. Does the software manage appointment reminders?
According to that same MGMA research report that found no-shows to be so problematic for schedule-based business, 52% of the no-shows reported that they simply forgot the appointment or forgot to cancel.
This should never happen! There are countless solutions that offer the functionality to send automated appointment reminders, with the ability for clients to reply quickly and painlessly. The only question is, do those solutions also come with these other necessary features? The time is now for you to be the solution and to provide all of the features that your merchants need, we can show you how.
Integrated with the world's largest and most advanced Scheduling Software Platforms, REACH.ai created a seamless solution for our partners and their customers to help keep the appointment book filled and staff productive. Join us for a personalized demo of Reach.ai, our A.I. Automated Customer Communications & Marketing Platform. If giving us a call is more your style, dial 888.796.5755 for the scoop on what we offer and what we've been up to lately. Thanks!