As Covid restrictions have slowly lifted across the country, clients are more appreciative than ever of their salon services. They have more flexibility in their work day to come into the salon during the week, leaving Saturdays less busy. As a result, many stylists have shifted their hours to free up their weekends for family time.
Sounds ideal, right? If salons could stay fully staffed, it would be.
Staffing Shortage Creates New Challenges
While a book full of eager clients is a pandemic silver lining for salon owners, the flip side is a dearth of stylists.
Whether stylists left the industry all together, went part time or moved over to suite rental, the post-pandemic flight has left owners high and dry. In the middle of 2022, owners are still struggling to hire enough team members to meet service demand, pouring resources into finding and hiring quality employees.
Recruiting with Technology
So what are selective stylists looking for in their ideal work place? Flexibility in scheduling, a positive culture and a salon that's up to date in technology top the list. In fact, 70 percent of millennials say high-tech tools at work are a must.  
And technology that helps new stylists fill their books really gets the attention of job applicants.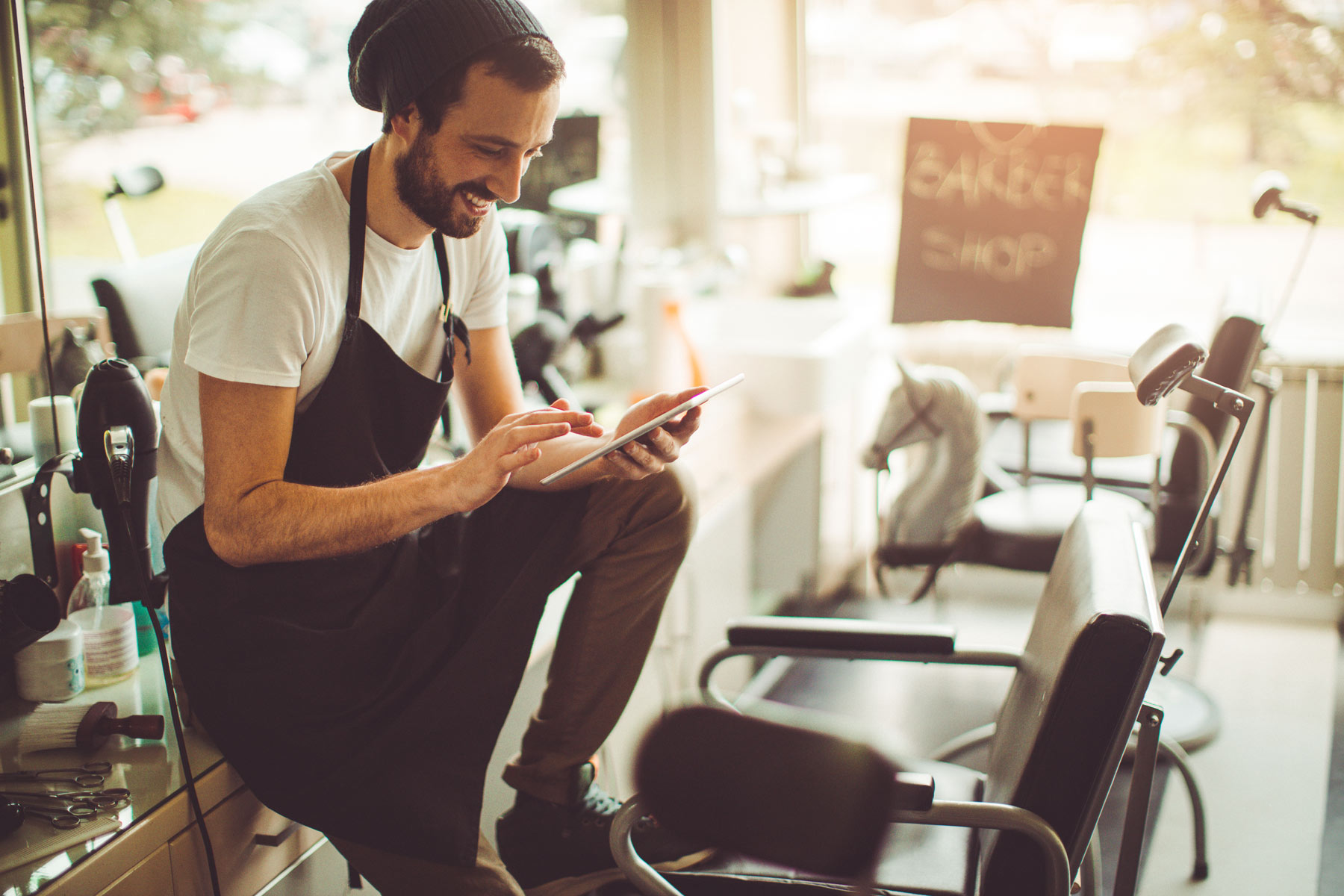 Demo REACH.ai to potential new stylists to set your salon apart.
Enter REACH.ai. 
The algorithms used in the REACH software make data decisions to fill your stylists' books. When REACH sees an opening or last-minute cancellation, it scans your scheduling software to find the guests who are most likely to book that specific appointment. It uses your guest booking history and trends from your point of sale software to understand who is most likely to book, then automatically offers that time to the client.
Each text or email REACH sends is personalized for the guest, including their service provider name and the relevant service they should book. 
And it works! More than 60 percent of last-minute REACH.ai communications are booked.
For stylists, this means full books, less down time and more money in their paycheck. 
Owners benefit too. REACH not only gives them a new path to greater revenue, it also sets them apart from their competitors with cutting-edge technology. 
Want to impress  great candidates during the interview? Demo REACH.ai to give them a glimpse of how your salon is using technology to help fully book your team—even during slow times. 
Most stylists, especially those fresh out of school, have no idea how this technology can benefit them. And because a busy stylist is a profitable stylist, REACH.ai is a tech tool they won't want to be without. If they take a job at the salon down the street, REACH.ai may not be available to them.
Make sure the candidates you interview are aware of the impact REACH.ai will directly have on their business as you talk through your salon's benefits. It will be a highlight interviewees won't forget!
 Click here to learn more about REACH.ai and how it can help you recruit new team members, fill your books and streamline your business.