Working closely with so many salons has taught us at REACH a thing or two about trends in the beauty industry. For one, salons everywhere are ditching the traditional notion of men's and women's rates in favor of pricing hair services based on length, density and time required.
From a business standpoint, gender-neutral pricing is a logical move for salons. It makes all clients comfortable booking any service, including those once labeled "not for them." It also carves out more accurate appointment blocks, so stylists have the precise time they need to complete all services from simple to complex.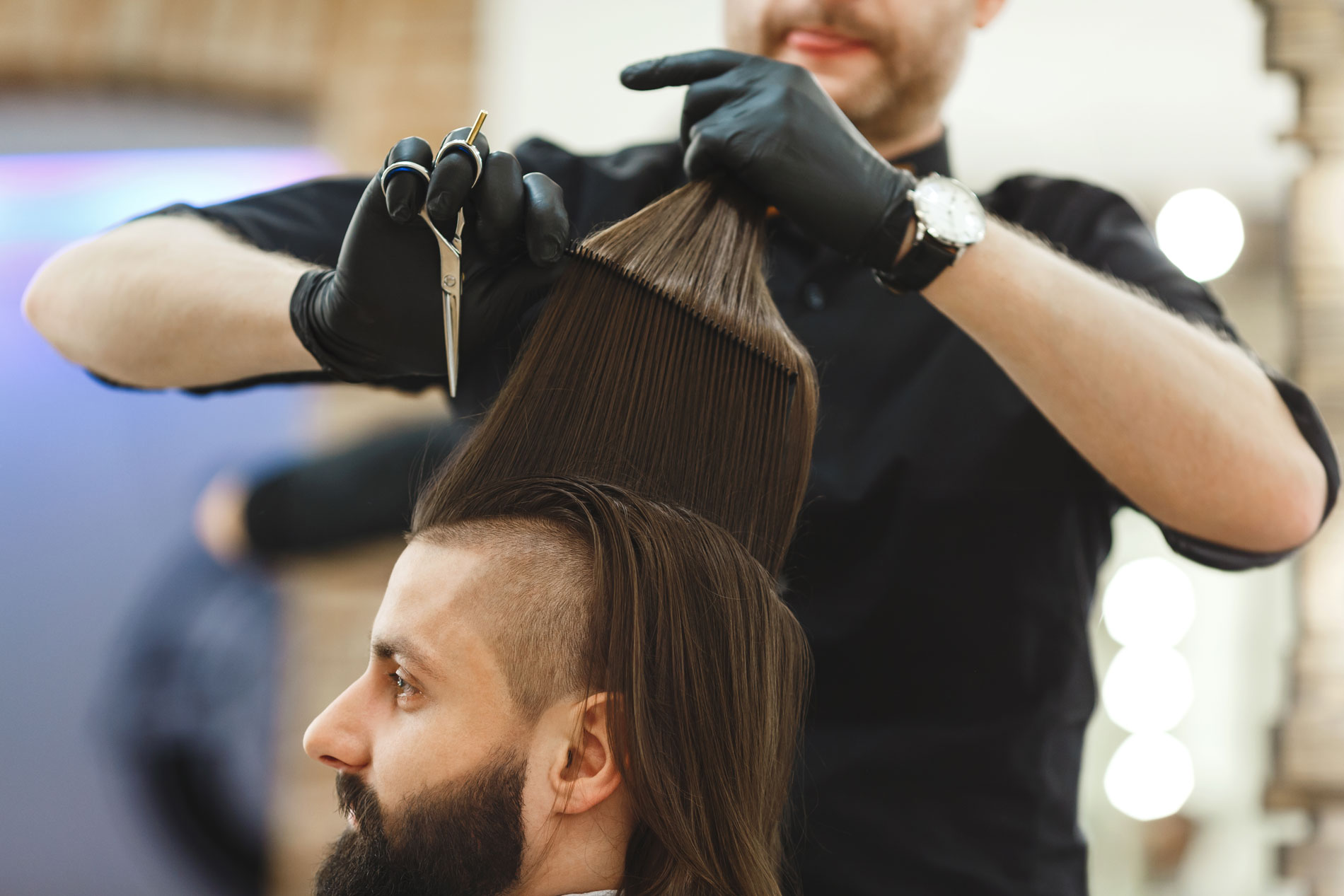 REACH technology makes it easier for salons to adopt gender-neutral service pricing.
That said, overhauling a service menu IS a big change—and in a salon, big changes are rarely easy to roll out. Luckily, REACH.ai's tech tools have been a huge help to salons moving to gender-neutral services, and in making the most of the new pricing structure.
REACH Software Integrates Flawlessly and Adapts Immediately
Updating a salon menu needs to happen on a lot of fronts: your website, your marketing collateral, your appointment books, your online business listings, and so on. But one place you won't have to worry about making changes is your REACH software.
REACH's automatic integration with your booking software incorporates your new service menu and adapts immediately to the new model as it books appointments. There's no learning curve or potential for human error; the shift is immediate and the execution is accurate. This is a godsend for besieged front-desk teams fielding client questions while navigating an unfamiliar new system themselves.
And speaking of those front-desk teams …
Two-Way Smart Texting Answers Client FAQs & More
Now that REACH 2.0 will offer advanced AI texting, clients can get questions answered by the front-desk software instead of a front-desk staffer. The system gives intelligent responses to multiple inquiries, and knows what to ask in order to guide people to timeslots that are the best fit for them or when to pass them along to your team.
This is possible even for client interactions that involve multiple requests and logistics. Better yet, the conversation is so natural most people won't realize they're chatting with AI and not a real person. Know who WILL notice? Your front-desk staffers—when new appointments start popping up in the books, using the new pricing model, without their involvement.
Gender-Neutral Pricing Puts REACH To Its Best Advantage
When services aren't gender-specific, REACH has a broader selection of clients to contact about upcoming appointments they're likely to want. The bigger your available client pool, the more likely REACH software is to find the perfect person to fit openings in your books.
"REACH fits people into the schedule where normally we wouldn't be able to, and the stylists notice a difference," says Evan Samer, general manager of Paramount Pampering salon. "They're definitely a lot happier about it."
If your salon has switched to gender-neutral pricing (or is thinking about it), let's set you up with a free demo. We think you'll love what REACH.ai can do.