Disconnect to reconnect...
With technology all around, it is natural that it has become a crucial centerpiece in both consumers' personal and business lives. Whether setting up automated payments, emailing an RSVP, or scheduling a meeting, conveniently there's an app or software that will help to complete the process.
A report estimated that almost 350 Billion were sent in 2022. Hubspot reported that almost half of the population of the United States, 46 percent to be exact, check their smartphone prior to getting out of bed.
It's hard to recall a time when technology wasn't the answer to addressing most daily responsibilities. Technology brings a certain convenience and efficiency that most would appreciate and find quite beneficial.
However, as small business owners, it is important for your merchants to remember that their customers need and desire to be seen as people and not just numbers. By design, human beings are social creatures who require interactions with others for their mental and physical health and well-being.
Just as importantly, your merchant's customers are the key to their business success.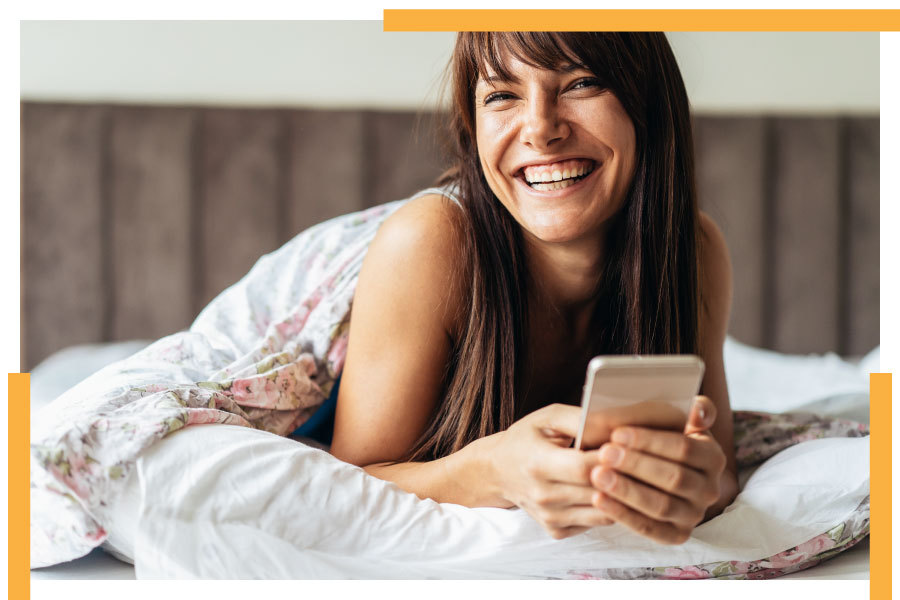 Personalization Elevates Connection to Customers
With advances in technology, it is more convenient than ever for merchants to automate various aspects of their business, including communicating with customers. At the right time and in certain situations, that's a great idea.
For example, marketing campaigns for sales or special events can be a good idea. In this instance, merchants are able to create campaigns that reach a large number of customers in a short amount of time.
However, when it comes to looking for ways to build long-term client relationships that in turn create loyal customers, personalization is important.
Research shows that 79 percent of customers are more likely to pursue personalized offers. From a business perspective, 88 percent of businesses report that personalization has created measurable, positive results, showing at least a 10 percent increase in revenue by personalizing their interactions with customers.
Technology is a great tool to assist salons in the personalization process by creating individualized emails, which is one of the primary ways that businesses reach out, as well as respond, to their clients. Software like this, as well as relevant tools, allow customers to feel their needs and concerns are being heard and addressed accordingly.
Quick Tips
Here is a simple checklist of key points for merchants to remember regarding maintaining personal connections with customers:
Customers are human beings. Treat them that way.

Get to know them beyond just being an instrument to make a profit.

Relationships take time. Merchants must actively pursue them, and once established, they must be nurtured on a continuous basis.

When merchants have put in the necessary work to value their customers, they receive the benefit of relationships that are mutually beneficial both personally and professionally.
Integrated with the world's largest and most advanced Scheduling Software Platforms, REACH.ai created a seamless solution for our partners and their customers to help keep the appointment book filled and staff productive. Join us for a personalized demo of Reach.ai, our A.I. Automated Customer Communications & Marketing Platform. If giving us a call is more your style, dial 888.796.5755 for the scoop on what we offer and what we've been up to lately. Thanks!