Let the Results Speak for Themselves
Investopedia defines "marketing" as all the activities performed by a company that pertain to the buying and selling of a product or service, which includes advertising, selling, and delivering those products or services to customers. Marketing is the first step, as well as an ongoing activity, to bring awareness to your merchant's salon and services.
Statistics show that of businesses that did not meet their revenue goals, 74 percent were not informed regarding their key performance indicators (KPIs), one of which is marketing. A key marketing KPI is a marketing qualified lead (MQL), which is a person who is likely to become a customer based on their interactions with a company, either in-person, virtually, or a combination of both.
Marketing is not a "one size fits all" business process. There are a multitude of ways your merchants can market their services.
They can select a specific service to market, or they can create a larger campaign that focuses on all their services. They can select a specific type of marketing they want to conduct, such as content marketing or social media marketing. The list goes on. Additionally, keep in mind that developing and implementing a marketing plan is a fluid process that changes as your merchant's business needs change and evolve.
While creating the marketing plan is important, an even more important step is evaluating the marketing plan to determine marketing return on investment (MROI) or return on marketing investment (ROMI). This variable determines how successful your merchant's marketing campaign is.
Here are three metrics by which a salon's MROI can be measured.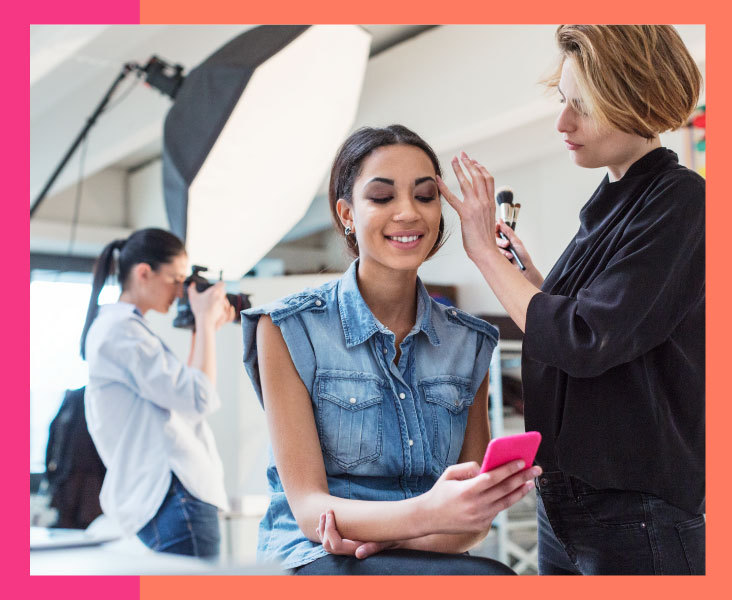 Calculating Return on Investments
One way that salons can measure their MROI is to use a formula. As is the case with developing a marketing plan, there are numerous ways in which a MROI formula can be developed. This is largely because the main components in a MROI formula—cost, investment, and revenue—can be defined differently by different companies. 
According to a 2017 Harvard Business Review article, MROI is defined as:

Your merchant's goal in calculating the MROI is to end up with a positive value, which equates to a successful marketing campaign. The higher the value, the higher the success rate and vice versa.
Measuring Customer Interactions
Another method merchants can use to determine their salon's MROI is by measuring customer interactions. Depending on the marketing campaign, the results that merchants will be measuring may be the physical amount of foot traffic to their salon, the number of website visits, the number of discounts redeemed, or some other such action.
The variable your merchant will be measuring is determined by the specificity of the campaign. To take marketing campaign assessment a step further, merchants can calculate the number of customer interactions that were converted to completed bookings.
Increase in Competition
It is important for merchants to remember that not only are their customers paying attention to their marketing campaigns, but their competitors are as well.
If your merchant's competitors are suddenly implementing more marketing campaigns, are attending more community marketing events, or your merchant's customers are talking about their competitors' services, these are sure signs they're getting a good return on their investment.
Quality competition is always a welcome sign because it is an indication of a thriving market which is beneficial to your merchant, their customers and the community in which they operate their business.
Takeaways
Marketing is an essential tool for businesses of all sizes. Nothing is more important than creating a marketing plan with actionable and measurable objectives. Measuring MROI provides a snapshot of how well a salon's marketing plan is working, which helps them make important projections relevant to their future success. 
There is always potential for their business to grow business that can be tapped into, and marketing is the avenue by which salon owners can reach those untapped markets.
According to 2022 statistics, roughly one-third of the world's population uses social media. That's just one marketing area. Imagine how many potential customers are waiting in other marketing sectors.
It's time for your merchants to implement their marketing plan and evaluate their MROI.