A Roadmap to Better Ratings
There is no denying the role customer reviews play in driving new business. Consumers regularly seek feedback and recommendations from family, friends, and even strangers. Nearly 95% of consumers read online reviews before making a purchasing decision.
Yet as many consumers as there are that will not take action without first having read a review (72%), only about 23% of consumers have ever submitted an online review themselves, and when they do, most of them turn out to be negative.
Word-of-mouth marketing is the most powerful tool in a merchant's marketing arsenal, and yet most companies do not account for it in their marketing strategy, instead taking wait-and-see approach. Positive customer reviews are just one aspect of word-of-mouth marketing, but they have the potential to be the single most effective marketing channel for small businesses.
In this post, we cover the basics of where customers can read and leave reviews, and how to encourage them to write positive reviews about your merchant's salon.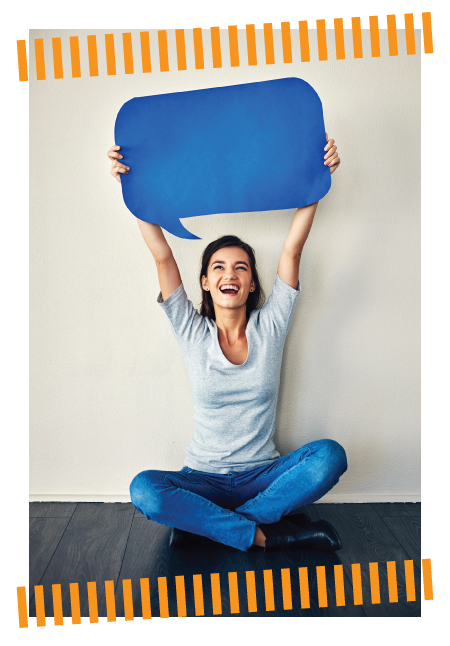 Where Customers Can Leave Reviews
There are a lot of homes for reviews out there, ranging from the most general and far-reaching (like Google and Yelp) to some niche industry-specific review sites, and monitoring all of these sites can feel overwhelming for merchants and consumers.
If your merchants have never utilized review sites before, have them start small with consumers' most trusted sources of reviews, Yelp and Facebook. The added benefit of using Facebook is that it also provides a channel for your merchants to continuously engage with their customers. Once your merchants are comfortable branching out, they can also set up a Google My Business account and register with the Better Business Bureau. Merchants using an automated marketing tool can also have customers leave reviews directly through this platform, keeping their bookings and feedback all in one convenient place.
Ways to Encourage Reviews
Make it easy.

 Ensure that customers have easy access to your review sites. This can be done by including links to review sites in email signatures and on your merchant's website. Merchants can even set up a review station in their salon where customers can submit a review at the conclusion of their visit. (A word of caution here, as some review sites may penalize businesses with too many reviews submitted from the same IP address. Make sure your merchants do their research on which sites may utilize this policy.)

Visibility

. 

Out of sight, out of mind. Make sure that positive reviews your merchants have already received are prominently displayed on their website and in marketing materials. Seeing other customers' reviews can

boost review volume by up to 324%

and increase bookings by as much as 44%.

Show don't tell.

 Make sure customers are informed and know how and where to leave reviews. Having knowledgeable staff who can walk customers through the process will eliminate barriers and make it more likely that customers will offer feedback.

Ask.

 

If you don't ask, the answer is always no. A

BrightLocal survey

found that 70% of customers who were asked to leave a review actually did so. Keep in mind that, if your merchant is going to specifically ask for a customer review, that timing is important. Asking for a review at the wrong moment can result in a negative review for your merchant's business, which is counterproductive. Identifying positive milestones in the customer's journey, such as referring another customer or mentioning the salon on social media, can be excellent times to ask for a review.

Follow up.

Keeping in touch with customers post-experience is vital. This includes sending reminder emails; sending hand-written thank you cards; responding to every single review, whether positive or negative, as openly and honestly as possible; and interacting with customers on social media platforms.

Incentivize and reward.

 Customers' time is valuable. Even your merchant's biggest fans may be hard-pressed to write a review if it takes up too much of their time. One way to overcome this is by offering an incentive to any customer who leaves a review. Keep in mind that merchants cannot link the incentive to a positive review. This is not only unethical, but is against many review sites' terms and conditions, and may even lead to fines imposed by the

Federal Trade Commission

(FTC). However, so long as merchants play by the rules and offer incentives to anyone who leaves a review, they are in the clear. Popular incentives can include coupons or discounts on services, gift cards, or entrance into a contest for a larger prize.
Many customers are happy to leave a positive review if merchants simply ask and eliminate barriers to do so. Incentives are rarely necessary but are a nice gesture to thank customers for their patronage and honest feedback.
Bottom Line
Positive customer reviews do much more than foster goodwill; they directly impact your merchant's bottom line and online reputation. Not only are potential customers more likely to visit your merchant's salon after reading a positive review, thereby growing their business, they are likely to spend up to 31% more after doing so.
With the strategies and tools outlined here, your merchants can seamlessly incorporate word-of-mouth marketing and reputation management strategies into their business model and grow their business to new heights.
Integrated with the world's largest and most advanced Scheduling Software Platforms, REACH.ai created a seamless solution for our partners and their customers to help keep the appointment book filled and staff productive. Join us for a personalized demo of Reach.ai, our A.I. Automated Customer Communications & Marketing Platform. If giving us a call is more your style, dial 888.796.5755 for the scoop on what we offer and what we've been up to lately. Thanks!