Know Your Audience…
This concept is ingrained on the minds of every marketer and business owner from the moment they first have an audience to consider. And rightfully so. No matter how impressive your marketing efforts are, if the content is not relevant, then your customers will not respond.
This is a great message to revisit while going into the end of the year and making marketing plans for 2021. In fact, this year it may be more important than ever to take a closer look at your messaging and how well it relates to the audience receiving it.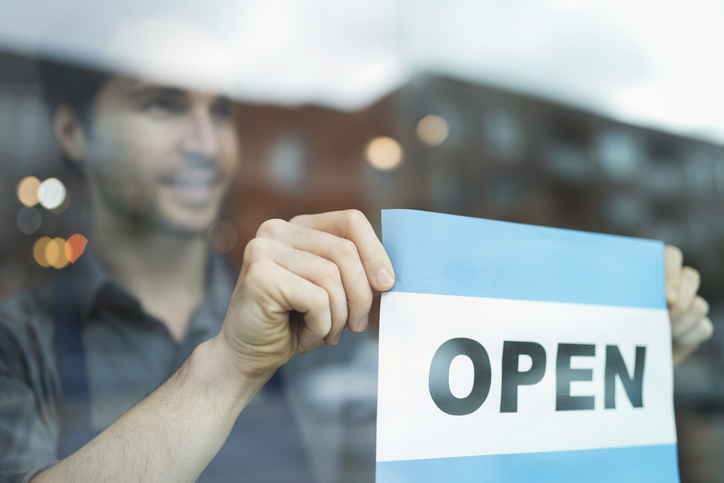 There are a number of troubling conclusions to be drawn from this study. First, only half of the businesses surveyed believed their loyalty programs were relevant at all. Second, almost half of the businesses who did believe their programs were relevant were actually wrong. How are businesses so off base when it comes to identifying their target market and communicating with them in the right way?
Consider the fact that these statistics are in reference to the existing customer base, that most important of demographics for ROI. The probability of selling to an existing customer is 60-70% versus the 5-20% probability of converting a new customer.
There is no more knowable audience than the existing customer. All the data any marketer could possibly need is fully collectible right there in the Point of Sale, and existing customers want to help! They want to receive relevant and timely messaging from the salon and spa they know.
It is time for the Point of Sale, with its boundless capacity for data collection, to step up and get you back on track. There is no excuse for such a great disparity regarding the relevance of communication from your POS and marketing. With a simple and powerful integration to a robust solution, not only can you better connect with your audience, you can also begin to more accurately hone and shape your messaging to relate to that audience.
Here are a few ways that the right technology can improve your messaging and increase the lifetime value of your current customers.
1. Surveys –
The simplest way to determine consumer sentiments and opinions is to ask them. This does not mean sending out a 10-question, short answer survey that requires the customer's undivided attention for several minutes. According to Customer Thermometer, 30%-40% of online surveys are completed via mobile device. This means surveys must be simple and get to the heart of the issue. "Was this offer relevant for you?" Yes or No. Then let the backend AI manage the results.
2. Campaign Results Tracking –
Even if a customer does not respond to a survey or if your business is not ready for that step, the answer lies in the response rate. If a given offer does not have a high redemption rate then it is likely not a relevant offer. This data can be tracked directly through platforms such as REACH (But that's just the tip of the iceberg.). It is possible to know exactly how many offers were sent, how many were redeemed, who redeemed them and how much revenue was generated. This data alone, when fed through an intelligent customer data platform can lead to a refining of offers.
3. Consumer Frequency and Activity Tracking
–
Finally, it is possible to understand how satisfied your customer base is, simply by analyzing customer activity. Track the most common booking behavior of your customers for example. From there, it is possible to determine patterns in your customers. If the number of frequent visitors starts to wane or rise, then you should assess any changes that may have been made recently and take note.
With the proliferation of AI-driven POS integrations, data collection and management programs it is possible for any salon and spa to understand your customer base and reach that audience in relevant and meaningful ways, all automatically!
Integrated with the world's largest and most advanced Scheduling Software Platforms, REACH.ai created a seamless solution for our partners and their customers to help keep the appointment book filled and staff productive. Join us for a personalized demo of Reach.ai, our A.I. Automated Customer Communications & Marketing Platform. If giving us a call is more your style, dial 888.796.5755 for the scoop on what we offer and what we've been up to lately. Thanks!
hat we've been up to lately. Thanks!