Facebook Fundamentals Every Salon & Spa Owner Should Know
So far in our 6-part social media series, you should have gained a handle on the basics of social media, including specific examples of what to post on social media. This is the first of three platform-specific guides that will give you the tools they need to grab customers' attention and keep it on Facebook, Twitter, and Instagram.
With more than 2 billion active monthly users, Facebook is the largest active social network on the planet. That's a lot of eyeballs and a lot of potential customers waiting to discover your brand.
The good news is you don't need to be experts to make Facebook work for you.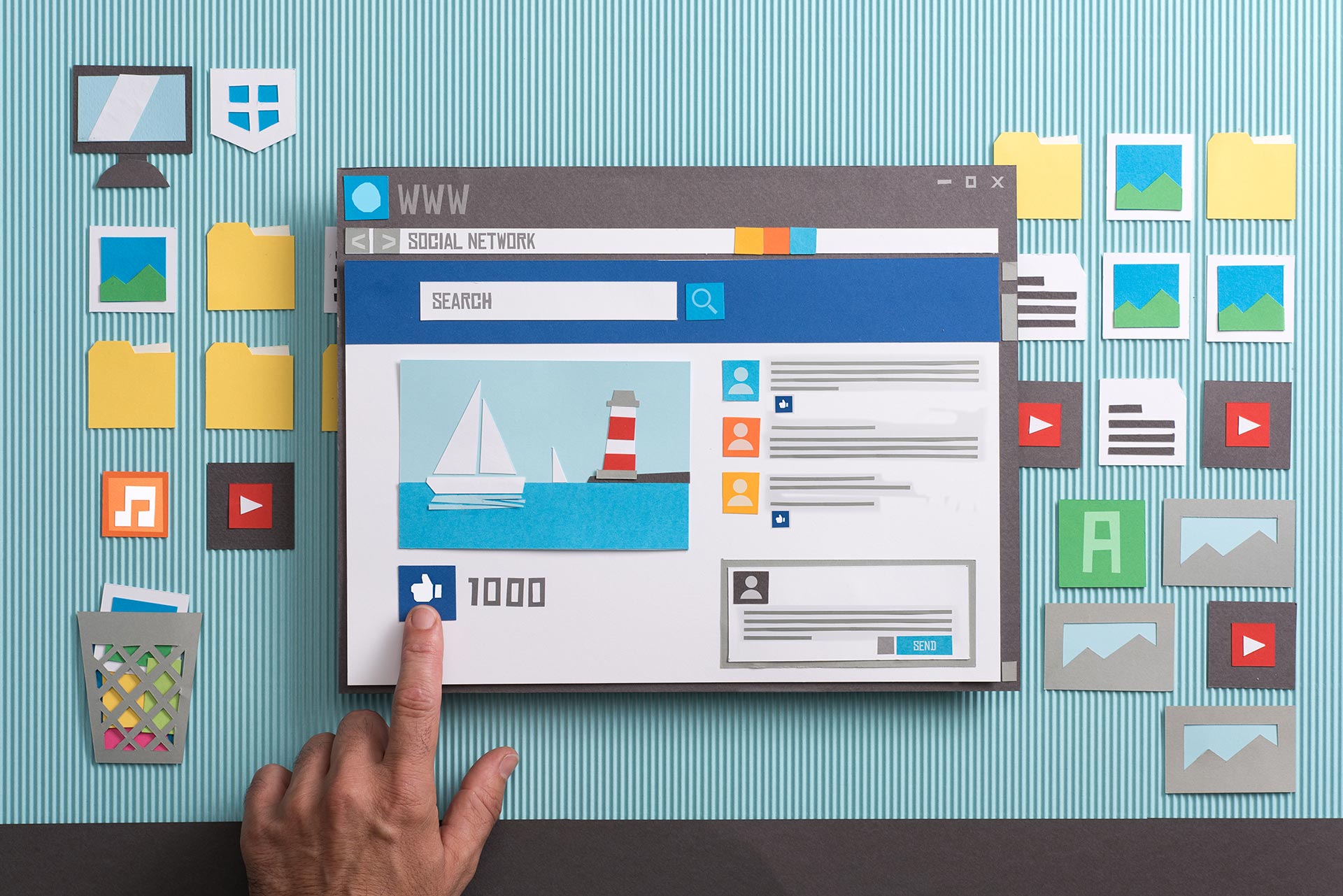 Profile Perfection
For most potential clients, Facebook will be their first point of contact with your business. That means it is extra important that all pertinent information pertaining to your salon or spa is present and accounted for, and easily accessible on their Facebook profile. You can ensure all your bases are covered by including:
Business Name

Physical Address

Phone Number
Tip: While these might seem self-explanatory and somewhat obvious, what might not be is that Google monitors these three pieces of information to verify a business's website and to link it to a Google My Business page.
About Section – This is where you really get to tell your story: how you got started, why you do what you do, and why customers should care.

Website URL – Not only does this make it easier to drive customer traffic to your website (where bookings/conversions are more likely to occur), it also legitimizes your business.
A complete profile offers potential customers more information and allows them to more easily decide if they want to do business with your salon and or spa.
First Impressions
Not only is your Facebook cover photo the largest piece of visual content on your Facebook page, it's the first thing people see when they visit. That's why it's important to put serious time and effort into creating a quality Facebook cover photo. You should ask yourself these three questions when evaluating your Facebook cover photo:
Is the image high quality? (Nobody thinks a grainy photo is pretty.)

Does the image represent your brand?

Is the image up to date? (Never changing the cover photo is the cardinal sin of Facebook cover photos.)

Bonus Question: Will followers be impressed? (Would you be?)
You will never get a second chance to make a first impression, so make sure this is a good one.
But what if you already have a business Facebook page set up and are choosing to rebrand? While there's never really a redo of a first impression, you can roll out your rebranding with a bang.
While the cover photo is a compelling visual representation of your salon/sap, the next place potential customers will probably look is your timeline. You have the ability to pin one post to the top of your business page. This allows you to give more context coupled with another visual with which to introduce your brand.
Once Upon a Time
Storytelling is an art form as old as humanity itself and a powerful tool in marketing. "[It] is a fundamental human experience that unites people and drives stronger, deeper connections," according to James Warren, founder and CEO of Share More Stories, a storytelling insights company. By presenting a brand through storytelling, companies can elevate the meaning and impact of the brand and better convey how their brand fits into customers' lives.
Stories can also be used to transmit knowledge and meaning through observations and first-hand experiences. Consumers are not only looking for different experiences but different delivery. Storytelling not only offers a different, more creative approach to marketing, but it gives them a completely new way to be introduced to your brand.
At the end of the day, facts tell, but stories sell, and consumers are more likely to connect with a business if you tell stories customers can connect with. It's important for you to dig deep, get personal, and humanize your brand.
Posting Tips
We've alluded to some of these tips in previous posts, but they bear repeating:
Visual content generates more engagement than text-only posts, and since engagement is the name of the game, visual content is a core concept to any Facebook marketing strategy. Bonus Tip: Video content outperforms every other medium on all social channels.
Know the audience. This will help you set the tone and overall personality of your Facebook page.
Provide valuable content. Give clients a reason to keep following.
Post regularly and consistently. Take advantage of Facebook scheduler to plan posts and set them to publish ahead of time. Bonus Tip: Facebook business pages have built-in analytics that will help identify when your target audience is online and most likely to see and engage with posts. It also offers insights to assess how well a post performed after the fact.
Interact with clients online; respond to comments and inquiries. This will help boost your social media authority and build long-term relationships with clients.
They say variety is the spice of life. Vary the type of content being posted. While visuals are compelling, your Facebook timeline should not be restricted to images. Too much of a good thing gets boring. Some great post ideas for salons/spas could include special promotions, client testimonials, before and after photos of happy customers, how-to tutorials/tips and tricks, and product spotlights if your salon/spa has a retail component. Get creative.

It is also a best practice in this COVD-19 era, to keep your clients constantly updated on your schedule and safety measures when they change.
Never Stop Learning
Whether you are a seasoned social media pro or just getting your feet wet, there is a wealth of information out there to help salon and spa owners get your social media game on point, starting with what's available right on the platform.
Facebook Business has resources and free courses to help you learn exactly what the platform offers and how to make the most of the features available to them. There are also scores of webpages and blogs just like this one aimed at helping those new to the social media world get on their feet and hone your skills to better their business.
Stay tuned for our next instalment…time will "fly" bye!