Enter to Win!
Transformative + sustainable tools valued at more than

The Great Collaboration is your chance to transform your business by leveraging the services of six cutting-edge beauty industry brands. REACH.ai, Canvas ME, Qnity, Vish, Sustain Beauty Co, and Green Circle Salons, have joined forces to lift one chosen salon to a new level of success. By providing free services valued at $26,000, these six tech/sustainable brands will help you improve operating efficiency, reduce waste, and maximize your business potential.
Great News!
You are still eligible if you already subscribe to services from one or more of the participating brands (including REACH of course). However, only salon teams of 5 or more providers are eligible.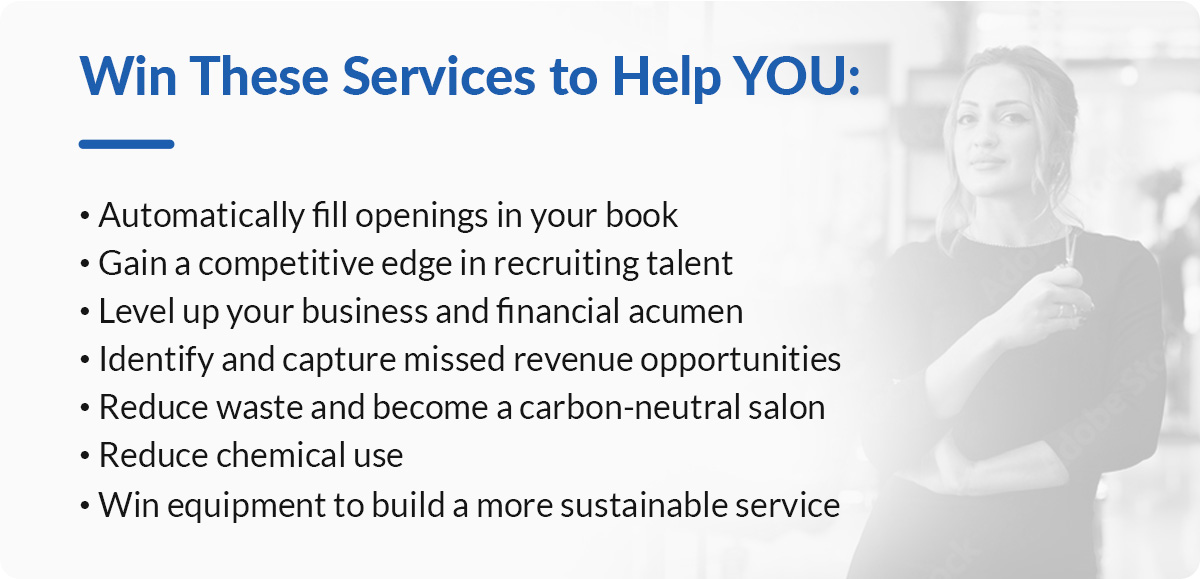 When can I enter?
December 15th, 2021 thru January 17th, 2022. So enter now!
Good luck!
ENTER NOW