Connect with Audiences
and Drive Sales
While the concept of a brand story is a relatively new one, the art of storytelling is not. For as long as there have been humans, they have wanted to tell stories, and the power of stories to engage and build trust with an audience is infinite.
Nearly 90% of consumers value brand authenticity when making purchasing decisions; therefore, as discussed in a previous post, the merchant story matters and sharing an authentic story is critical to business growth.
With these three easy steps, you can create a brand story for your salon that resonates with customers and encourages them to join you on your journey.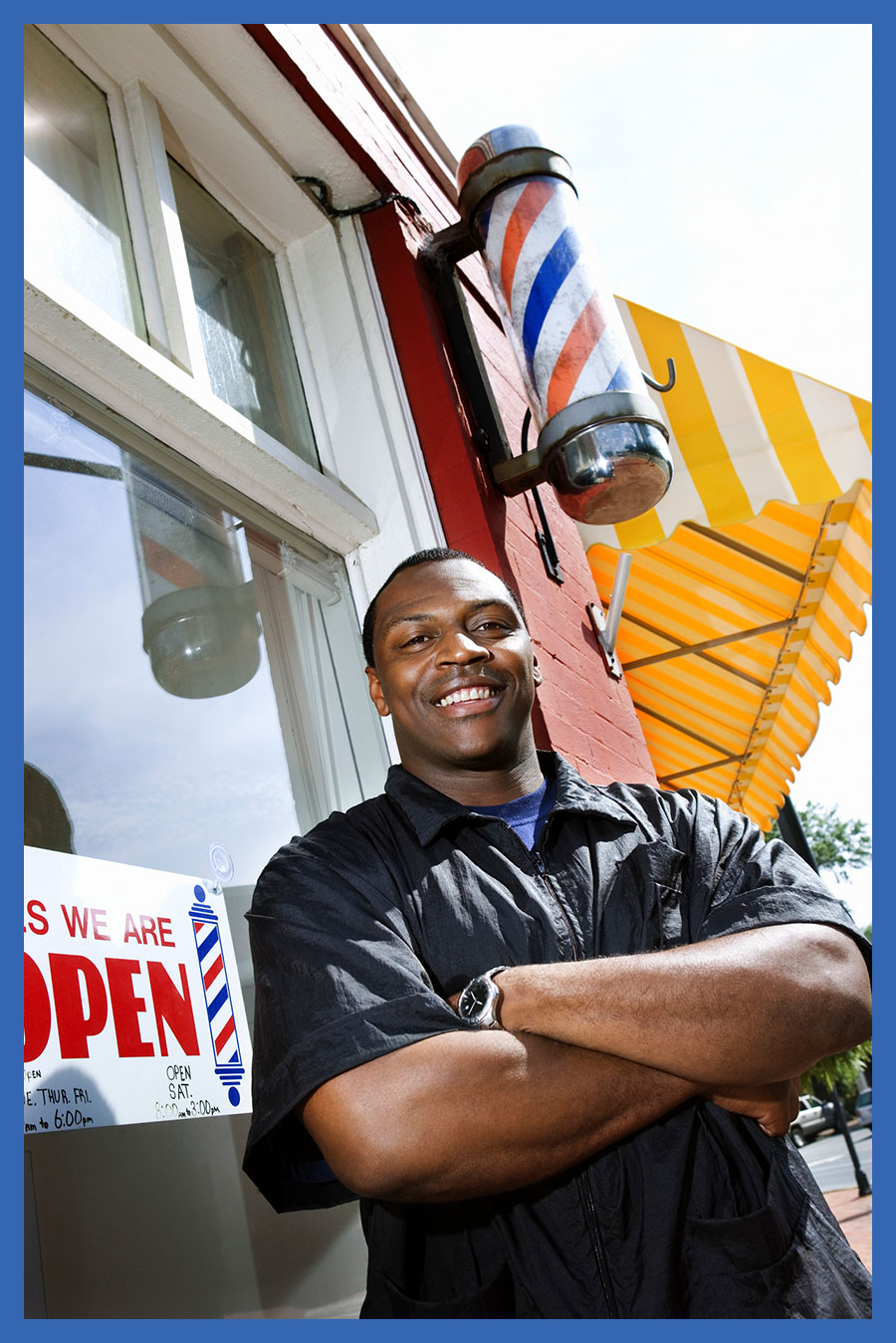 Step 1: Get Clarity
Independent brand story and design coach Celinne Da Costa recommends viewing your brand as a legacy and building your brand story around the idea of what you want to leave behind. A powerful brand story instills a feeling of greater purpose, beyond just the service being offered, and should offer customers a sense of what you hope to accomplish with your brand. When brainstorming your vision for your brand, it's okay to get a little messy, but when all is said and done, your vision should boil down to a single sentence—your elevator pitch.
Aim to answer these questions when developing your vision:
What do you hope to achieve with your brand? What is the goal of the organization?

Who are your people? What does your target audience look like? What do they care about?
What do customers gain from doing business with your brand?

What does your company stand for? What are its core values? What does it represent?
Step 2: Humanize
At the end of the day, consumers trust brands they can relate to. But remember that trust is built over time—it cannot be bought—and you cannot fake genuine.
For this step, you'll need to take the second set of questions from the list above and dig deep to identify your target customers and learn who they are and what makes them tick. You'll want to learn, not only what they do, their likes and hobbies, what brings them joy, but also what pain points they experience. These pain points will help you in defining your niche among your clients and in speaking, either directly or indirectly, to the source of their problems through your brand story.
It is important to develop a story that is broad enough so as not to back yourself into too niche of a market while still feeling personal and offering your customers individual attention.
Let your, or rather, your brand's personality shine through. It may be necessary to develop one or several personas through which your brand speaks to your clients. Don't be afraid to have fun with this step—this is your opportunity to be artistic and get creative in developing your brand's voice—but make sure to put thought into your brand's personality. This personality gives your customers someone real to relate to and trust.
Step 3: Back It Up
It's easy to tell people who you are and what you stand for. It's easy to talk the talk. But does your brand walk the walk? Do you show up and deliver what you say you're all about; or is it a façade? If you dug deep on Steps 1 and 2, this should be no problem. This is the execution phase of your hard work and planning.
The content your brand produces from now on must be consistent and 'on brand' messaging to back up your talk. You must follow-up your claims of authenticity with content that supports that message.
Full Circle
The value of a powerful brand story is difficult to quantify. When customers connect with your brand, they will continue to give you their attention and look for ways to become part of your story. Your brand's story should be the framework for your business and serve as a foundation upon which you continue to build. The decisions that you make about your business going forward should all relate back to your brand's story and core values.
Integrated with the world's largest and most advanced Scheduling Software Platforms, REACH.ai created a seamless solution for our partners and their customers to help keep the appointment book filled and staff productive. Join us for a personalized demo of Reach.ai, our A.I. Automated Customer Communications & Marketing Platform. If giving us a call is more your style, dial 888.796.5755 for the scoop on what we offer and what we've been up to lately. Thanks!