9 Steps to Reaching Your Goals in 2022
by Steve Gomez
9 Steps to Reaching Your Goals in 2022
1
This sounds obvious, but you need to start by blocking out a few hours in a quiet place to reflect on 2021. Avoiding distractions will keep you focused on your plan for 2022.
2
Gather your 2021 sales and cash flow results and compare them to your goals. Were you successful? Was your goal realistic? Analyze the "whats" and "whys" that factored into setting your goal.
3
Think ahead and identify any factors that may impact your sales goals for next year. For example, adding a new service, incorporating a new product line, promoting someone into a management position, or adding additional staff. Based on these factors this, set your sales and financial goals accordingly.
4
Research and assess popular trends that may gain momentum and blossom in 2022. Determine if, and how, you can capitalize on these trends to boost your business.
5
Assess the capabilities of your facilities along with the skill sets of your employees. Will your team be able to help you achieve your goals? Can your facilities handle an increase in guests?
6
Think about each team member and assess how you want to support their growth. Investing in their knowledge can be a prudent move because it will improve the capabilities of your business and help you compete.
7
Look at yourself and reflect on what you have learned this past year. Think about how those lessons may help you improve as leader and as a decision maker moving forward.
8
Begin reviewing your 2022 marketing and training plans. Starting sooner will allow you to reap the benefits for a longer period of time.
9
Schedule your vacation time and reflection time now. Include balance and restoration as part of your planning for the year ahead. Not only do you need it, you deserve it!
Conclusion
The message is simple. Make time now to think about next year. If you wait until the new year has already begun and you may be fried from the pressures of the holiday rush. Your business and your team are counting on you! ~ Steve
About Steve Gomez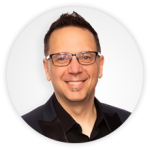 Steve Gomez is a business coach servicing salons and spas to increase sales & profits and create more systemic balance for the culture of the business. He brings 28 years of experience to the table and his strategies and systems have supported over 475 salons and spas to grow. An author of two books, Financial Fitness and Interdependent Leadership, Gomez has trained thousands of beauty professionals around the world. For more information on Steve, follow him on Instagram at @SalonCoachSJG or visit his website at stephengomez.net
About Steve Gomez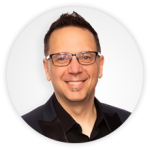 Steve Gomez is a business coach servicing salons and spas to increase sales & profits and create more systemic balance for the culture of the business. He brings 28 years of experience to the table and his strategies and systems have supported over 475 salons and spas to grow. An author of two books, Financial Fitness and Interdependent Leadership, Gomez has trained thousands of beauty professionals around the world. For more information on Steve, follow him on Instagram at @SalonCoachSJG or visit his website at stephengomez.net