About the REACH™ platform:
Octopi created REACH technology to focus on making day-to-day Salon and Spa activities easier for service providers, more satisfying for clients, and more lucrative for business owners. REACH is best-in-class technology that drives revenues by prioritizing client satisfaction through consistent and personalized experiences with your brand.
Today's REACH updates feature enhancements to it's proactive client onboarding and timely SMS messages based on established purchase patterns. These upgrades improve interactive online service experiences for you, your staff, and your clients.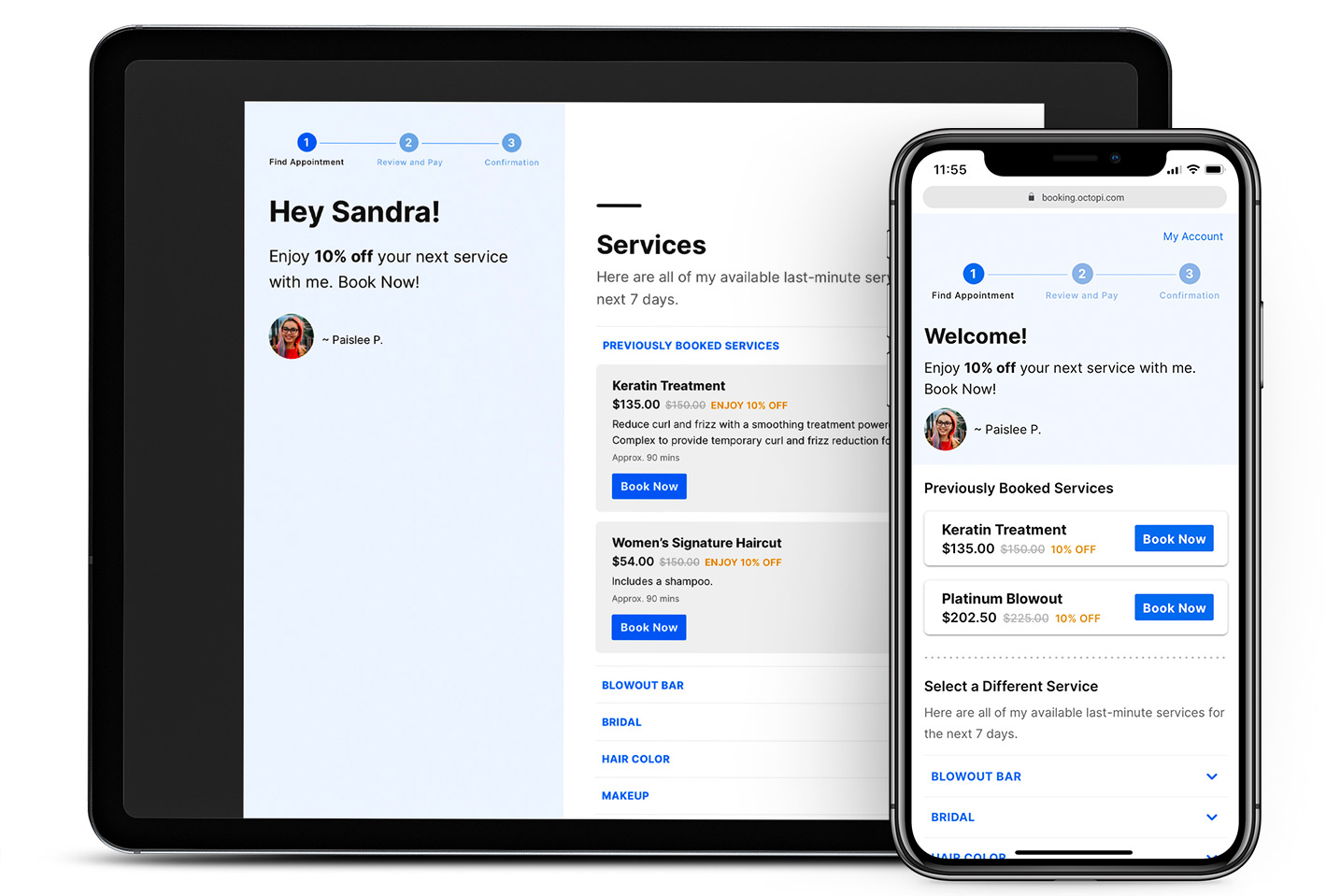 As soon as we learn about a new challenge our merchants face, we dedicate members of our world-class team to research, develop, design, and test solutions that we can implement to help counter those challenges, both big and small. This may include the look, feel, or ease of use of our product.
Significantly improved load times for merchants

Simplified email templates and previews

Actual real-time revenue growth viewable on mobile

Direct My Account linking to custom account page for clients

Gratuity amounts tracked better in the database

"No incentive" option improved in POS notes

Booking Module mouseover graphics fix

Invoice revenue attribution improved

Booking Module progress tracking simplified

Console error on logout resolved
Multiple User Interface (UI) improvements including the display of:

The new My Plan screen

Trend chart pop-ups for Client Connect

Autofill Agent on mobile browsers

Booking Module appointment confirmation

Change/Reset password screens

Business avatar edits and deletion from the My Brand screen

and more… 🙂
Significantly improved load times for merchants

Simplified email templates and previews

Actual real-time revenue growth viewable on mobile

Direct My Account linking to custom account page for clients

Gratuity amounts tracked better in the database

"No incentive" option improved in POS notes

Booking Module mouseover graphics fix

Invoice revenue attribution improved

Booking Module progress tracking simplified

Console error on logout resolved

Multiple User Interface (UI) improvements including the display of:

The new My Plan screen

Trend chart pop-ups for Client Connect

Autofill Agent on mobile browsers

Booking Module appointment confirmation

Change/Reset password screens

Business avatar edits and deletion from the My Brand screen

and more… 🙂