Updates to the REACH™ platform:
Finding untapped opportunities within your existing client base is one of the primary benefits of REACH. By re-engaging with clients without an established booking history (i.e. one-off appointment or dropped off over time), we drive new booking streams. Today's REACH updates feature enhanced client recovery, intuitive location search, and a more streamlined path from service to reviews.
These ongoing best-in-class upgrades make day-to-day Salon and Spa activities easier for service providers, more satisfying for clients, and more lucrative for business owners.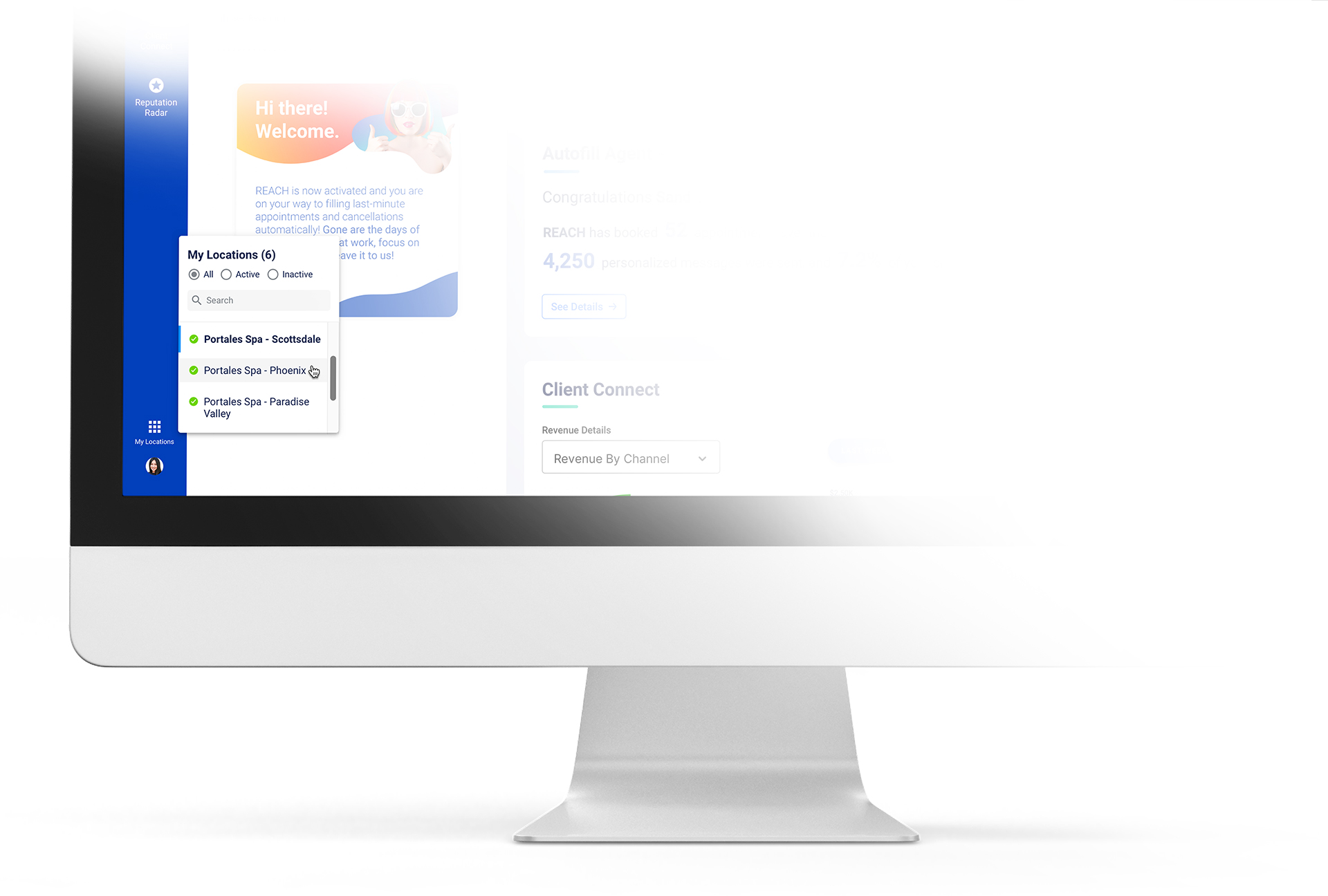 Our world-class team performs ongoing research to develop, design, and test our product solutions to optimize clients' online experience. The evolution of our product may include the look, feel, or ease of use of our product. Some recent and notable improvements include:
User experience improvements

Significantly faster loading of Client Connect.

UI improvements across desktop and mobile applications.

Issues resolved:

Full Offer Availability

– On the "My Appointments" screen, offers from a favorite provider will be followed by all available offers.

Daily Database Sync

– Data import issues corrected.

Login Direction

– Access to canceled booking module blocked.

Avatar Improvement – Improved the avatar cropping.