Your merchants have already tackled the basics of opening their brick-and-mortar. They've gone through the steps of selecting a business name, filing the necessary state and local paperwork to ensure their business is properly licensed, opened a business checking account and decided on accounting and bookkeeping services, selected their Point-of-Sale processor, among other things. But what they may not know is there's another step that's equally as important in establishing a business and even more important in determining the success of their business. That step involves evaluating their competitive edge.
Competitive edge is defined as a company's ability to outperform its competitors in meeting the needs of clients in a particular niche market. It's not one business aspect but a combination of variables that gives businesses an advantage over others offering similar services.
In defining and leveraging their company's competitive edge, merchants need to ask several key questions…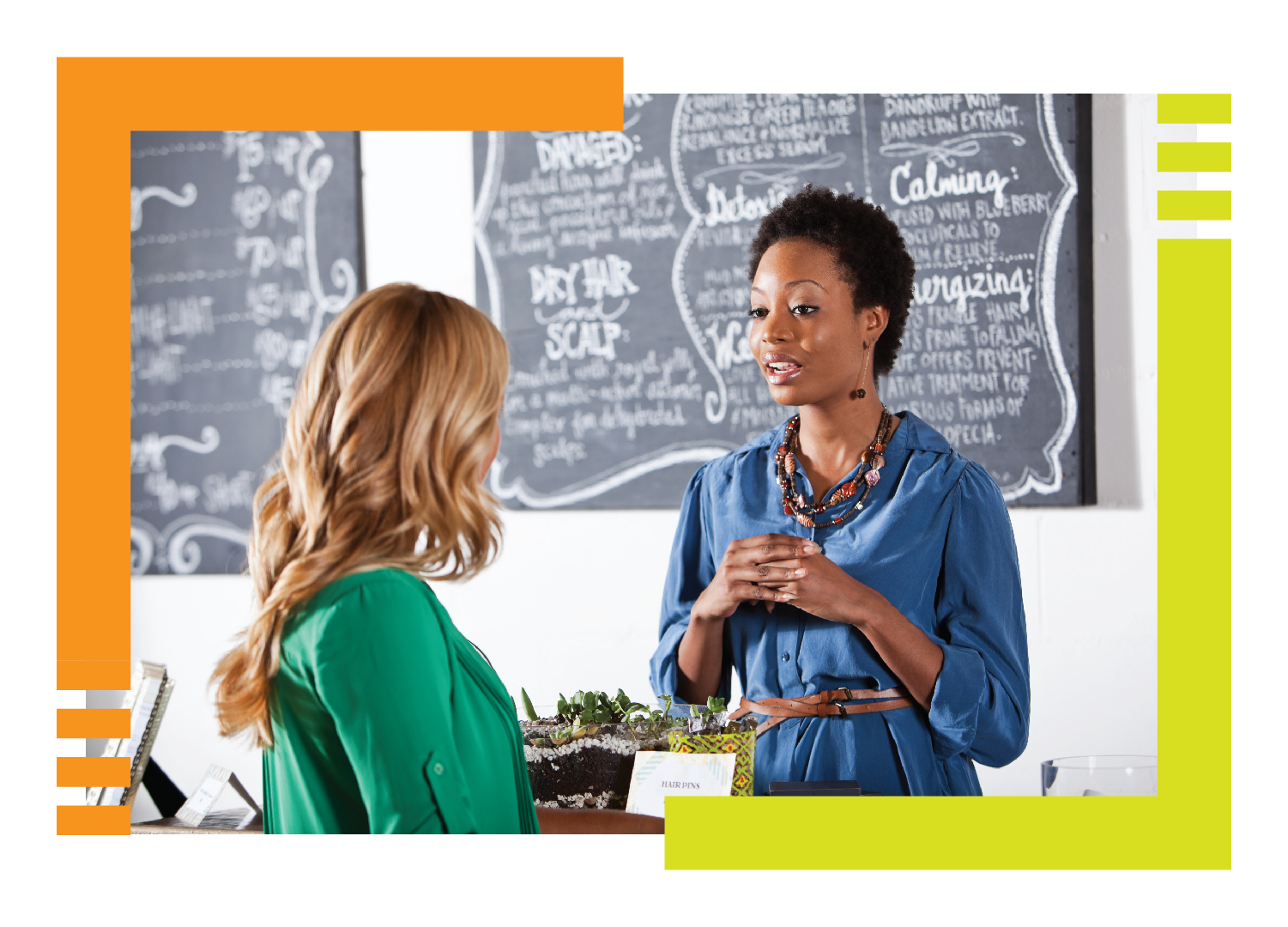 What Services Are Being Offered?
Instant gratification is today's societal norm. Merchants need to be able to describe their services in a 30-second elevator pitch. In those 30 seconds, potential customers should have a clear understanding of what services the merchant offers and how those services will benefit them. By the time merchants offer a potential customer their business card, that person should be asking questions in anticipation of following up with them for more information. That's the first step toward gaining a new customer.
Who Is the Target Audience?
When your merchant decided to start their business, whether they realized it or not, they selected a target audience. Their target audience may be defined by a number of factors, including, but not limited to, a customer's age, location, hobbies/interests or profession. The salon marketplace is far-reaching; it is necessary to define a specific segment. Specificity increases the likelihood of creating and implementing a successful strategic plan focused on increasing sales and revenue while driving up the profit margin.
Who Are the Competitors?
To be successful business owners, merchants must know who they are up against, and there are several ways they can do this without feeling or being intrusive to other business owners. Surveys can be conducted in the neighborhoods in and around the area in which they do business. They can also set aside time to visit local businesses and make observations. If they would like to complete a more in-depth study of the market in their targeted launch area, they can create focus groups.
In conducting surveys and focus groups, they should select individuals who represent a cross section of the population in the target business area. These information-collection methods will provide insight regarding their competitors' strengths and weaknesses, pricing, services, and marketing strategies. With that information, your merchants can do a comparative analysis between their business and their competitors to further establish or define their competitive edge.
What Makes the Service Unique?
In a global marketplace, businesses will likely offer services similar to other businesses, and that is to be expected. What your merchants have to do is determine what makes their service stand out. What is the "it factor" that makes customers continually choose their service over others? That factor, or those factors, needs to be hard to duplicate, which increases their competitive longevity. These factors should also be highlighted in a merchants marketing strategy to draw in potential new clients.
Are Employees Properly Trained to Effectively & Efficiently Execute Their Job Responsibilities?
No matter how well your merchants' services meet customers' needs or how comprehensive their marketing plan is, if they do not have properly trained employees, their business is not going to succeed. Their employees are their company's foundation. They execute the day-to-day business operations.
Everyone in the company needs to be able to give a 30-second elevator pitch about the company as if they were the owner. Every pitch will likely be different, but every pitch should convey the benefits of the services.
Employees should also be trained in using technology and software relevant to their positions and to effectively communication throughout the company.
Properly trained and well-supported employees feel good about their position, and that sentiment is conveyed when they talk about their work and the company.
Competitive Analysis Is Competitive Intelligence
After completing a competitive analysis, your merchants now have a synopsis of what makes their company competitive. This information can be used to create short-term and long-term goals. The salon market is always evolving, and with that evolution, merchants will need to continually evaluate and adapt their competitive edge to maintain it.
Octopi Commerce creates seamless solutions for our partners and their customers. Join us for a personalized demo of Reach CDP, our Connected Customer Data Platform. If giving us a call is more your style, dial 888.796.5755 for the scoop on what we offer and what we've been up to lately. Thanks!