Show Customers They Matter
Customers are the most important part of any business and, according to Forbes online, it is more profitable to retain an existing customer than it is to acquire a new one. The salon and spa industry relies on repeat business and word-of-mouth marketing, both of which are proliferated by satisfied customers who feel connected to and valued by the business. In previous posts, we've discussed how to engage customers in authentic ways to develop a genuine connection.
Here, we talk about three keys your merchants can show their customers they care.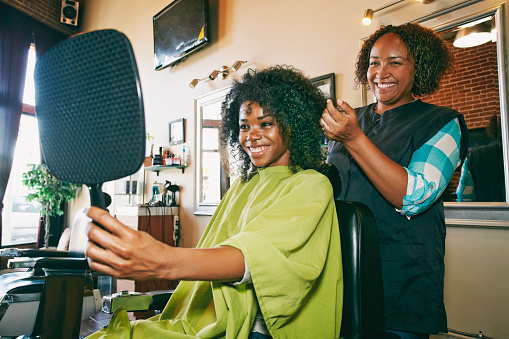 Key #1 - Make It Personal
Something as simple as calling a customer by name or asking about their family or remembering experiences or personal information shared during a previous appointment can make customers feel important. If any of this feels unnatural or difficult to recall, salon and spa professionals can use database programs to make short notes about each client to use as reference and review customer information before an appointment to jog their memory.
Salon and spa professionals can also make an appointment personal by giving the customer their full attention. This means not answering calls or doing consultations during an appointment. Online scheduling programs can help make this possible, as new or returning customers can be directed to this program, allowing the professional to focus on their current client.
During the appointment, professionals should ask questions, both to engage customers and about the service they are receiving and adjust accordingly. This gives them the opportunity to better meet their customer's needs and allows them to improve the experience for their clients. Entrepreneur.com suggests that salon and spa business leaders use the Ask, Listen, Respond, Adapt method. Asking customers for feedback makes them feel like the business cares about their experience. Next, merchants must listen to and acknowledge the feedback left by the customers. Excuses will not help improve their business, so being clear with salon and spa employees about the expectations for customer experiences will help. Leaders should respond promptly to compliments or concerns and then adapt where necessary.
Key #2 - Share Knowledge
Salon and Spa professionals are uniquely positioned to give their customers helpful advice. This means they should be knowledgeable about the products and services offered at the salon or spa, and what about the products or services will improve the customer's life or solve a problem for them. Professionals should anticipate concerns or questions and be prepared to offer information.
Merchants can also benefit from using a marketing program to send out helpful advice regularly via newsletter, email list, or even on their social media pages. This can be done with the help of an automated marketing tool. This gives customers additional free resources that make them feel supported and cared for by their salon.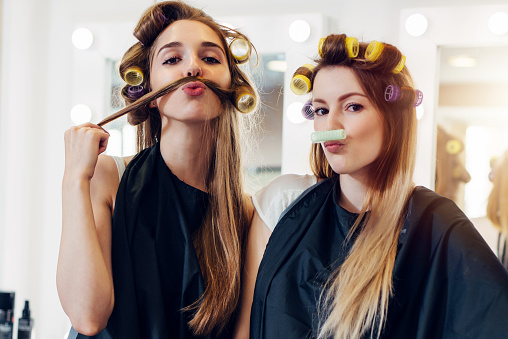 Key #3 - Have Fun
Merchants can reward customers through loyalty programs with gifts, insider information, special booking opportunities, customer appreciation coupons, or even a special customer appreciation event, like a VIP night. Automated marketing tools can help merchants keep track of loyalty customers and be configured to send out rewards and incentives based on criteria set by the merchant.
Salon and spa professionals should feel comfortable and encouraged to show their personalities in a fun, appropriate manner.
Conclusion
Salon and spa professionals can easily go the extra mile to show their customers they care for them through small actions. Simply calling them by name, listening, and responding in a positive manner, and providing a fun, consistent environment with open lines of communication makes customers feel like businesses care about them. Merchants should then make sure to continue to maintain ongoing communication and customer care efforts.
Octopi Commerce creates seamless solutions for our partners and their customers. Join us for a personalized demo of Reach CDP, our Connected Customer Data Platform. If giving us a call is more your style, dial 888.796.5755 for the scoop on what we offer and what we've been up to lately. Thanks!